Coming to the realization that you are surrounded by music geniuses that have yet to be discovered by the masses is something no one should take for granted. Jordan Patrick aka JXPVTTY, is one of these special people. He carries gifts within himself, that no one can deny. The strength and load of these talents never weigh down this free spirited, lightweight guy. His effervescent personality is something that you truly want to be around at all times and can never forget. Yet, his serious dedication to upholding the standard of good music is something to be truly admired. Toast to true talent!

Alright on a less serious – scholarly sounding tip, Jordan is the shit and if you're sleep at this point, you're just crazy.
This Tampa native is making his way through music at a fast and steady pace. From winning the Critic's Pick for Best Reason to Believe in Tampa Bay Hip Hop to gracing the cover of Tampa's premiere publication Creative Loafing as "The Pulse of Tampa Bay's Best Hip Hop; Jordan is on his way. And the most amazing part of it all is that he is so humble with it. That's why picking his brain in this interview was probably the best thing to do.
Please introduce yourself, if you don't mind.
I am Jordan Patrick. Writer. Producer. Rapper. Extraordinaire. I don't know, that just sounds cool.
Tell us about your family and how your upbringing affected your music choices.
Ima break it down. I'm from West Tampa. West Tampa affected me in a few different ways. It exposed me to culture and different types of music. So it wasn't just the music I was used to; Urban music. There was also Reggaeton. Also, meeting different people and seeing what made them move in a certain way, what rhythms, what sounds and what cords. My family also played a huge role in that due to the fact, they listened to different types of music within the home. Like what my mom listened to wasn't exactly what my dad listened to.
Give me some specific examples of what your mom listened to?
My mom was really into gospel music. Not saying my dad isn't but she was well versed in it. Her generation of which she stopped listening to secular music was way earlier than my dad. My dad continued to listen to secular music but she stopped. So every time I was with them, I would have hyperfocuses. So the extreme version of Gospel and the extreme version of secular music. If that makes sense. I'll be in the car with my dad and he'd be playing Donnell Jones. Also, too, he'd play James Taylor, Prince, Michael McDonald…all kinds of stuff.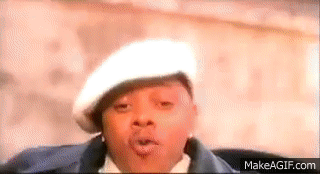 Was there any particular time when you were younger, that you distinctly remember hearing an old school artist and you were like "Ight I'm fucking with this?"
I've always been a huge fan of Prince. Prince is amazing.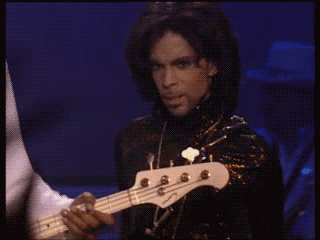 Do you think that's one of your biggest influences?
Oh most definitely. That's why I don't put up with certain things. Prince basically tells you that if you're good enough, you don't have to put up with certain things.
Like what?
1. Bad deals. I always want to own 100% of what I make. 2. Just knowing that you shouldn't dumb down your art to please a certain audience. He was a true musician. A true writer. He produced all of his records. He wrote all of his records. He performed all of his records. I just strive to be that great. He told Beyonce that she wasn't good because she didn't know how to play an instrument. It forced her to learn how to play an instrument.
(Don't forget a true athlete…)
What instrument?
I'm not going to say she plays piano. But she attempts to play piano…no shade. But yeah, Prince was like she's not that good because she can't play an instrument. I'm rocking with Prince.
So do you think that Beyonce is in the ring with legends like Prince?
Yes! Simply because she's an amazing performer and she's so hands on with her output. Not necessarily study output but just in terms of like her overall production. She's basically the female Michael Jackson. So you can't say she's not one of the greats. Now Michael Jackson didn't write his own material, all the time. He definitely didn't produce his own material. But he was very hands on with the output. The set design. The outfits. The dancing. So I would say they are identical in that sense. But in terms of artistry, Prince is my top favorite.
 So you've written and produced every piece of music that you've EVER put out?
Yeah. Easy, and some. I've written and produced for others.
So…quick question, when did you start rapping and singing?
So beats, I was doing that shit in elementary school. I had a beat machine and a midi keyboard. I was making beats without a computer. I was actually doing it on tapes. I don't know if you were watching the Wutang Show and how they record on tapes? I was doing that. So all my earlier works are regular midi, no computer. Just all analog. Me and my brother use to make music on cassettes. Me and my brother use to make music together.
Does he sing?
Yeah, and all of his stuff, even to this day I would produce. And all of my stuff, I would rap parts. I would do it on all cassette.
So what age exactly were you?
I couldn't give you an honest age because I've just been doing it for a while. But it's definitely been since elementary school. I met Fary in like the 2nd grade no, cap. I met Fary in the 4th grade.
Who's Fary?
He's known now as JunkYard. Me and him went to elementary school together. I remember showing him my beats. And he was like, "Nah, you ain't make those." *laughter* I would say I got my real deal set in 4th grade. Then I started making beats on the computer in 6th grade. My first Fruity Loops was Fruity Loops 6 and they're on Fruity Loops 20 right now.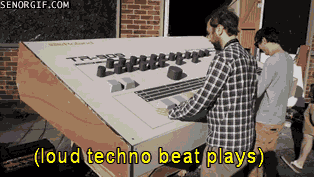 So your parents were very encouraging of your music career, I take it? Did they always believe in it?
Yeah, I'm not going to say always believed in it. But they were always supportive of dreams. What I'm doing now I would've been doing irregardless. Like before they bought the programs for me, I would just boost them. I got in trouble because my dad got me the program for my birthday and I guess that was his plan all along. He told me not to get it and I boosted it anyway because I don't like to wait. I don't like to wait on people. I think that's why I produce and write everything. Wait for what?
So you produced all through middle school. Then there's high school where you met you friend Jon Boyd.
Yeah I met Jon my junior year.
Were you also known as a producer back then too?
No, which is amazing.
*Hmmm these pictures say otherwise*


You gotta think, at that age I didn't know there was a music scene in Tampa. To be honest, the scene that we're apart of now, I didn't know that it existed. I would just make music and play it for adults in different avenues. But I didn't think that it was anything worth playing for my friends. I mean I was in the drum line so I would play some of my beats.
What did you play?
I played snare at one point. I played cymbals. And I played bass drum. And I also played Xylophone. We also did like xylophone and marimba.
So how did you meet Jon?  (Jon Boyd is Jordan's best friend who also makes music. Check out his Naveszn Interview here.)
Ha funny story. I met Jon my junior year. I'd started skipping band because I ain't like it anymore. But I would still stay after school to kick it. So I remember hanging out with my friend Fabian who was on the drum line with me. He'd started skipping too. Once he figured out I wasn't going he started skipping too. Fabian started dating this girl Jackie. Jackie was in the same grade as Jon.
Aunt Jackie?
Like I said *laughter* Jackie was in the same grade as Jon. Us two would hang out and he just walked up and would start roasting Fabian. He was dating one of Jon's peers. And he looked at me trying to find something to roast and he was like, "Nah he got cool shoes." And he was like, "Dope Cool shoes." From that point on we were cool. That was my sophomore year and then going into my junior year we started kicking it more. I had met him then but also we had a mutual friend named Giulia and she invited me to the senior table.
So you were cool?
Well, yes. But that's how I met Jon and we were cool. And then I played him some music and he was like "Bro I ain't know that other people liked music to that extent." I was really doing music. It wasn't a game and I wasn't showing anybody at school because I didn't think it was beneficial.
Ok so you met Jon and you guys started making music together.
Yeah him and our friend Aaron. I met Aaron through Jon. He's a phenomenal rapper as well. We were in a group called Chocolate Fam. We released two mix tapes. The first one was decent but the second on was FIRE. It was themed and it was amazing. I think my junior year was when I started telling people that I did music foreal. We had one of our songs that we played at the student teacher basketball game.
How did that song go?
I could play it. It was fire.
Is that the song where you say "Knock all they lights out, Teco?"
Yeah yeah yeah, but we not gone get into that because that's a deeper darker criminal link…
Yeah if I showed you the date on that, you'd be like "what?" This is actually my old email so these songs date bate back to 2011. Actually I can go further than that to, 2009. This is all music from back then. It goes back super far…
 So why haven't you put out any of these songs???
Ummm just timing. Like I said I put out Kwabs. Actually you know what's crazy? I didn't even want to put that song out.
WHY?
Because literally I made that song, to test out my new mic.
That song changed my life for the better.
It's a good song.
I can listen to it when I'm happy or depressed. That shit slides…
It's a very half empty half full record.
That was the perfect description. So you only made that to test out a mic?
Yeah I was at Tyree's house.  I pulled up to his crib and I was like "Yo I got a new mic. You mind if I record in here?" I recorded Restroom at Tyree's house and I also made the beat to Pretty Brown Eyes at Tyree's house too. At his dining room table.
So what's the thought process when you produce beats? Or is it different every time?
It's different every time. When you actually play instruments…when you actually have a mind for music, you're not thinking about it. It's like asking an artist that when they draw. It's not fake. I don't go to the studio and say "Let's make a club record."
Some people do that though.
And that's whack. They make music to survive. I make music to live. I live to make music.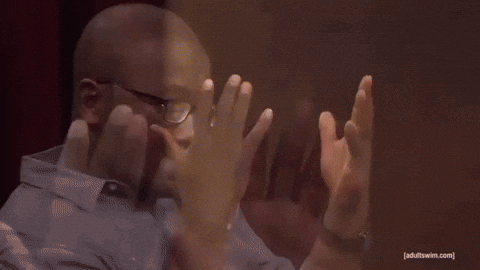 Oooo…you're deep…*laughter*
This interview is crazy.
So how do you make actual songs?
Basically I just make a beat…and I'll nod to it and listen to the beat on loop. Or I'll pause it and then write the song and play the beat and see. I hate being a room where the same beat is being played over and over again.
True
But when it comes to making music for other artists, that's easy. Because I don't make the beats ahead of time. We just go to the studio and I make it in front of them. That way it's their song. They feel included in the process and it gets done quick. And it depends on the artist. Some people don't like taking direction. But if an artist gives me the freedom to do what I want like a Robert Gallardo or a Gatsby, Jon or like a Sam…If people give me 100% creative control we can knock out as many records as possible. Or some people just great wirters too. So I just do my part and they knock their part out. Like Pat is one of those people. And it just depends because I might have a beat stashed away because I have like 100s, if not thousands of beats.
10,000 beats?
I'm not gonna say it's 10,000 that's alot. I date my beats as well.
What do you think your style of music is?
This is a question, it's not your fault, but I don't really like answering it because Prince ain't have no style of music.
Don't curse me out 🙁
Nah, you just make whatever. You can make a Spanish record, whatever happens.
Do you think that's what makes you unique?
Yeah people try to….
"MARGINALIZE ME" *Kanye voice*
Yeah and it don't really work that way for me. You just have different strokes for Different folks, ya know? That's really what it is because if I was one dimensional I wouldn't be here rn. That time would be passed. A lot of times people are one dimensional and it's over. You gotta switch it up.
So give me some specific goals that you have for your music and career or are there any in specific?
Yeah there's a goal, career wise. It's to get as big as possible. Above money, it's to have as many people listening to my music as possible. Because of course, I want the money to come with it because that's just good business. But I want the world to listen to my music and not be on some bedroom shit. You know what I'm saying?


What do you mean bedroom music?
You know sometimes people just make music for their bedroom. You have artist that make music to be heard and artists sometimes make music and they don't care who's listening. Like I have people in mind when I'm making music. Not everybody does that. Some people only make it for their liking; like the references, only they'd get.
I heard that about Solange's latest album. People say that she made it for herself…
I didn't like it due to the fact that there wasn't that much music on it.

What do you mean by that?
She was just trying something different. When I mean music, I mean like songs. Replay value on it is low. But for the records that are music, it's higher. Like the record she had with Carti…it's a couple of joints on there. Like opposed to the last album and the one before that. One of my favorite albums is the one that has "Losing You" on it. That shit fire.
Which one is that?
I forgot the name of it.. *breaks out into song* *not sure of the words* "Am I losing you for goooood Where she's in Africa!"
Oh wait.
You tripping.
Is that the one with the balloons? *fully knowing that was SandCastles*
You ain't a Solange fan. I'ma pull it up.
 OH WAIT IS THAT THE ONE…I can barely remember it. But it was very popular and on MTV Jams. That's how you know it was good.
*Plays music video* I just wanted more music. It had more spoken word on it. It was a downgrade for sure but everything around it made it a better project. The content was fire. Way more fire than the last but I feel like if that stuff wasn't around it….I think a lot of times people get caught up in the concept of a project.
Instead of the actual music…
Exactly. The content not gone live forever. The visuals were everything but when you go on a road trip you not finna put on the visuals.
True…
You know what I'm saying? I really be on some Prince stuff. Prince's philosophy is "Ima make this thing and I'ma finish it. I'ma finish it even though it might not be for me. I did it." If you listen to his catalogue, just go through and listen to his catalog. You'll be like "This shit is all over the place."
Damn Stan, What's your favorite Prince song?
Ummm my favorite Prince song….I think it's called "When You see Me." My favorite one is the piano rendition.
Do you think the government killed Prince?
No, I think Prince was just taking pain killers. It's called "U're Gonna C Me" It's a beautiful ballad and he's playing the piano on it. The whole album is just him and a piano. Not many people can do that… And he doesn't bullshit play the Piano.
Ok so just from observing you produce and make music, I've seen you indulge in all types of music genres. Like sifting through Youtube for inspo. Do you think that's still a popular thing in the industry to do in order to make new, more futuristic songs? I heard Quincy Jones say he didn't think enough young people did this. What do you think?
Nah…as you can see people are just starting to remix songs that we use to like in the 2000s. Which is corny. People are running out of ideas so they're just stealing other people's ideas. Those works were original. Like Freak-a-leek was an original beat. Like that's not a sample. You have to understand people actually played that. They were saying like "Rap is getting real unmusical rn"and rap. I don't care how you slice it. You just have to publish more to outweigh the bad. Even if your stuff doesn't fit the same mold that's currently out, that means you're doing something right. If your stuff sounds like the stuff that's out now that means you should rethink what you're doing. Because if you chase now you'll always be behind.
Wow, Socrates, you're a philosopher. Who's your top two favorite artist rn?
Frank Ocean. Who else do I like? I want to say Kanye but that's not true rn. He would more so be in all time realm. Frank Ocean. I like Frank Ocean a lot. In terms of originality. I don't really have a second one. I feel like that second one is filled for a research spot. Like last night I was listening to Rakim for some fucking reason. I'm not going to put the greats in there. I listen to Ryan B. That's about it. In terms of new artist, people not really doing nothing inventive. To be honest, if we talking all time, I'ma say Kanye West and John Mayer.
Do you still believe in the validation of the Grammys?
You know how people say, you should get your degree. It'll open doors for you? That's what a Grammy is. You gotta think, some of the greatest artists who've ever lived have never won a grammy. It is what it is.
So you wouldn't be sad if you never won a Grammy?
Of course, I'd be bummed because we all want a Grammy. We all want recognition. It's like being at a job. And you know you work hard and put out high quality output. But you never get a raise. Because it's the politics of you. You know you don't kiss ass. So ofc you'd love a promotion and a pay raise but at the same time, I know I'm doing my job to the best of my ability. I can go to sleep at night knowing I did this. It's not based on anything. The academy votes so that's politics within itself. But I dont think the concept of award shows, how they are currently are gonna last too much long. The views keep going down. I'll say 10 years from now things are going to be different. As You get more digital. Radio is dying. Radio is dead. I hardly listen to music when I'm in the car. I listen to podcasts.
Favorite podcast?
I listen to Brilliant Idiots. I listen to Joe Budden's podcast. I listen to the Read.
Do you agree with a lot of what Joe Budden says?
It depends. I disagree and I agree. It's not really a majority thing. I feel like he's jaded in some instances and some he has inside information that we wont get until we get to that point.
That's fair. He is an old head.
Nah I'm not going to do that.
(Let me preface this by saying, Old Head to me is just someone who's been in the game for a minute not always the connotation of an annoying old nigga)
But Rick Ross didn't drop his first album until he was 30. How long ago was that album? You can't call niggas old heads when you got 2 Chainz in the game. 2 Chainz is thriving. Older individuals are thriving. We've got to support our older artists because that expands the life span of a rapper. Rapper lifespan is low.
Very true, it is.
Yeah look at everybody before them. And then look at country music. Niggas like Bob Dylan can still tour aand make millions. But niggas like Kool Moe Dee and LL Cool J and niggas like that…
Some still tour though, no?
Fuck no. Not for millions.
Yeah, definitely not for millions.
Rakim can't tour for millions. And Rakim was the hottest thing out at one point and rightfully so. It wasn't gimmick rap. He was really spitting. Nas had to go on tour with Mary J Blidge, nigga. If he didn't have to I'm pretty sure he wouldn't have done that.
So why do you think that is though? In terms of their longevity?
Because Black People are quick to give niggas the old nigga card. Like how you just gave Joe Budden. No diss.
You gotta respect in urban culture. There's no respect in urban culture. And that's a bigger conversation in the way that people are raised. I think old people who've paved the way deserve…If Dolly Parton could make as much as Miley Cyrus then why can't Kool Moe or someone make the same as Travis Scott. Older individuals don't get the same love and support. Or admiration as they should. Because Rakim is fire. LL Cool J is fire. People like to admire you when you're dead when you're black.When you're white you get all the credit. Johnny Cash was beloved until the day he died and after.
True. I can partly agree. I also feel like now, speaking in terms of this generation, music moves so fast that we're always trying to keep up with the newest music. Because of that, we don't hang on to music for too long. So could that be setting older generations of artist back even more? Like playing a game of catch up.
 Like we're always on to the next sometimes no matter how good music is because of how much music is being consumed. 
I'm not going to solely blame it on the audience. I'ma blame it on people making bullshit music. And accidentally catching one.
Yeah but sometimes I feel like even good music we seem to forget. There's a lot of GOOD music being pushed out too.
I can't say that. Artist like Jhene Aiko are a slow burn. She can tour for the rest of her life. And she'll never have to drop another album again. And also I attribute it to technological advances. 
Definitely, that too!
Because what's the difference between an Amel Lariuex and Jhene Aiko? It's just that people in Jhene's generational age range know how to use a computer and social media.  And in marketing too. How the hell is Kool Moe D going to market himself if he's not use to it. It's a different day and age. But I'm not going to blame the older generation's audience. Playboi Carti is going to be here for a while. `You gotta think, Lil uzi gone be here for a while. It's because how they take their time to make their music. You don't have to understand what they're saying but he takes his time and craft something that people like. Like it's not BS music. Like you can stay what you want about Migos but they've been out for a minute. 
They definitely have but…
Before they even put out solo projects, they've been out for a minute. So it's really people taking their time. I believe that Migos cares about their music. I don't believe they're half stepping music. 
So how do you feel about people saying that Migos's fire is dying out now and their music not hitting the same?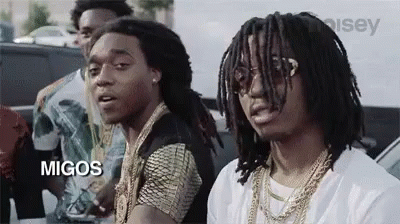 I think they're dying out due to other reasons. 
What do you think those reasons are?
I would say one thing, the music. The next project they put out, the singles have to be fire. How they go about it has to be very dope. They've been using the same formulas and after a while the formula becomes tired. I mean I guess you have to give them some blame because you need to be able to reinvent yourself. My favorite artists, whether it be Beyonce, Jay Z, Kanye West have a reinvention period. Jay Z is the king of making things cool just because he says it's cool. He takes this white hot space and says "It's whack to wear jerseys after 30." And then like later he'll wear a jersey. Like "Didn't you say……" and He'll be like "So." 
That's similar to what he did with the Colin Kaepernick situation with him now partnering with the NFL after all that he'd said.
Yeah but that's his thing though. That's what I'm saying. 
Ok, true. I see. And Ok, ok explain that too!
I say, Jay Z is the King of "Changing the narrative." People fail to realize that people hated Jay Z until he started doing this social justice thing. You gotta think, it was a period…that's why he stopped dropping music. After Empire State of Mind, that whole Illuminati thing. People did not rock with Jay Z for a while. We live in a what have you done for me lately business. And they are starting to see what Jay Z was again. Not saying that he's a monster or anything like that. But that  narrative isn't new. We been saying Jay Z not shit. 
Give us something else from back in the day that would be an example of this.
The whole Roca-Fella era. The whole split up of Roca-Fella. Whether who's side it was or not. Like Kanye West going with Jay Z instead of going with Dame Dash. People picking sides. But that's a deep darker criminal link. Just how he creates his narrative….their marketing plan. Same thing with how Kanye West how he'll…fashion wise how his music will reflect how he's dressed. Like 808s and Heartbreak. Like you can make a different avi for every album. He looked different for every album. Yeezus was the mask. Pablo was the Yeezys. And now he'll has the Yeezys but it'll be the different wave of Yeezy. And prior to that it was the school stuff. In Graduation it was like the laser glasses with the shutter shades. But it's about reinventing yourself and not being so predictable. 
Do you live by that too?
What I live by now.. I'm like super hard on myself because I feel like I work hard but I need to work harder. I try to….I control when I'm seen. That's how I control my narrative. 
Do you feel like Frank Ocean does that same thing?
He's more private. 
So what's the difference?
I might be some place, but if I don't deem it of any importance, I'm not going to post about it. If I'm working with certain artist, I try to wait until things develop before I act. Because things don't come to fruition. Like it's projects that I've completed that haven't been published yet. But it's not on me. It's on the producer to publish them; which is also a frustration that I have. But that's what I mean, I need to work harder because I need to control more of my narrative. Control when I'm seen and control my production and have it be published on my time. And to be more in tune and more integrated in the releasing process. That's just one of my 2020 goals starting now, of course. But one thing I'ma definitely have sewn up by then. 
So when's the next time we'll be able to hear some published Jordan Patrick music?
Soon! Soon, I'm shooting for November which is like next month. 
Is it just one song or a project?
Nah it's going to be a flooding of different…me in like different ways. So production, writing, performances, DJing and stuff. Just getting back in the groove. And just really be private until I get a concrete team. It's better when I'm in my room and by myself. I feel like that's when I'm the most productive. 
So last question. Did you spend three summers locked in your room making music?
More than 3 summers . Definitely more than 10,000 hours. 
There we have it everyone, Jordan Patrick. Stay updated with his projects and music coming out by following him on Instagram. I also implore you to go listen to his older music because it's simply timeless.
Keep your eyes peeled on Jordan!
Founder of Naveszn.com - I'm a FL native, a Howard and Columbia grad and a creator of many things. As a polymath, I do so much. I care about so many things. Naveszn.com was the perfect tool to utilize my gifts and my love for highlighting the talents and stories of black people and culture.