Welp today a legend was born, yes a living, breathing, legend…me. I'm trying to wrap my head around the fact that I'm not 12 or even 21 anymore but 28. Married.  A mom. A business owner. A child of God. Christ's warrior princess.
As my 20s are coming to an end and 30s are around the corner, there's so many things I'd tell my younger self and honestly any girl in their 20s. Guys can learn from what I'm about to say too…
But like Martina McBride says "THIS ONE'S FOR THE GIRLS"…
Your 20 somethings can be a beautiful, ugly, wonderful, trying, crazy, FUN….VERY FUN, Chaotic, evolving time. Somebody cue 20 Somethings by SZA plz. I just want you all to know everything ends up working out.
I remember my freshman year of college…I was 18, living in DC, a city that I had no family in; just trying to grow up and keep my neck above water while trying to figure out who the heck I was.
Before I changed my major (which I did 4 times) I was in Howard's marketing program. I remember one day they were doing a panel discussion and this young lady told us "Things work out. Don't worry." And while that statement was nothing out of the ordinary, it was just something that stuck with me. It was God reminding me way back then "All things are working for your good." I don't remember who that girl was but thank you sis. We all need to hear that it's going to work out.
So many situations, I've gone through and I'm like "Yo let me share this wisdom because somebody needs it." So that's what I'm doing.
28 a pieces of advice that I've learn over the past 10 years…
1.Develop a relationship with Jesus now.
Life is short and is hell without the true & living God. I've tried it without Him and ultimately you end up empty and with no promise of eternal life. So literally hell.
2. Wear the wig. Cut your hair. Dye your hair pink. What are you waiting for?
The opinions of man? See what I realized is, no one in this world can do it like you because you're the only you. The bible tells us  in Psalm 139:14 I will praise thee; for I am fearfully and wonderfully made: marvellous are thy works; and that my soul knoweth right well.  Go for it sis. 
3. Thirst traps are just that…a trap. Let that man of God find you! He who FINDS a wife finds a good thang!
The guy you're sending nudes, posting on IG wishing and hoping he sees, posting for, shooting subliminals about…most times is not your husband. Lust ain't what's going to get or keep the King God has for you. It's a trap of the enemy. Chile, I trained my eyes and my body to be "appealing" for all these random ninjas. But My husband found me. And he was already who God chose. So really I wasted a lot of time searching for one. It lead to a lot of heart break and unnecessary feelings being hurt. Funny I just saw this guy I dated in high school and still had dealings with in my 20s. I thought we were going to get married. It was toxic and I was the one who initiated the relationship…that was not my husband, I gave myself to people who were never even supposed to see my most vulnerable self.

And If he has a wife or a girlfriend, leave that man alone, stink. You deserve your own and he will come <3 Don't be like the young me. Covenant is something to be taken serious. Also don't try it with the sugar daddies…also a trap.
4. Go to that college out of state. Your family will be here but that experience is like no other. If not college, do something that exposes you to a different landscape and scenery.
I lived in DC, Maryland, New Rochelle for a summer, and went to grad school in NYC…GET AWAY. It changed my life because I was able to see different cultures, infrastructure, work in different arenas…. Travel. Travel regularly. God created this whole world and made it to explore. DO IT.
5. Depression will not win. Period.
I've had my time with that stupid thing we know as depression and by the grace of God, He delivered me. Now I seek holistic ways for me to stay away from it. Therapy. podcast. checking in with friends. etc. WORSHIP.
6. Girl, that student loan money is not your money.
Don't spend it. You're not rich. I plotting to get a Brazilian Buttlift with mine but it didn't work out thank God.
7. Build your credit and pay those ppl back their money on your credit cards.
I remember I maxed out my first credit card on mink lashes and gas. My cousins were like "Evan, you don't have to pay." I was like 'Nah I'ma put it on my credit card."
8. Do the hard thing first. Like getting up early and developing a morning routine that sets you up for the day.
Trust me.
9. Don't gossip. Don't talk down on yourself or others. It's an ugly thing to do.
It's just not pleasing to God. The bible tells us to let every word uplift and edify. (Ephesians 4:29) and ultimately it deflates your self esteem when you gossip.
10. Use your planner. Organize your life. Read a book.
I'm still mastering this ….but it will save your life.
11. Never forget your younger self and what set your soul on fire.
It's that spark…that little person that you never need to forget. If you were an artist from an early age, do that. If you were the kid that talked too much in class because you had so many brilliant thoughts and opinions…that's something special. NEVER LET LIFE DIM YOUR FLAME.
12. Be okay with finding new friends.
Remember there are certain people for certain seasons and reasons. When their season and reasons are up…let them gooooooooooooooooo.
13. LOVE hard.
Love is the secret sauce. It's your greatest weapon. Love God with all your heart. Love yourself. Love your neighbor as you love yourself. Again love yourself. Love your enemies and pray for them.

14. Give it your all every time.
Don't be lukewarm in any way. Shoot, God doesn't even like you being lukewarm. If you gone do it, do it.
15. Read your Bible. Stop relying on those weak behind daily devotionals. You need the part of the bible that's gone tell you "yo attitude sucks."
Bruh all of the answers to life in some way, shape or form are in the Bible. That is how you grow in relationship with Jesus, who is the Word of God.
16. Say "No" when necessary.
Your voice matters. Your "No" matters.
17. Put out that music. Or whatever talent you have…
Let it shine for the world to see.
18. Pray and worship every day.
In whatever order you want. But this is your life line. ON GOD.
19. Go to the Gynecologist.
Get your Pap smears. Take your vitamins. You change over time and you want to make sure that you're taking care of yourself especially your lady parts.
20. Stop giving everybody advice all the time.
It's okay to be a student. It doesn't mean you're not smart.
21. Spend time with the wise. Get a mentor.
Wisdom is wisdom. Older people and mentors are like a treasure that won't be here forever. Take advantage of learning from the wise while you can.
22. Run towards accountability.
If you have no one that you're accountable to, you'll be out here just doing you and not progressing and sinning.
23. Stop trauma bonding.
Sometimes yall aren't friends…you're just trauma bonding. "Girl, you're depressed? Me too! Let's drink together."
It's a strong hell no for me.
24. ENJOY YOUR SINGLENESS.
Thank me later.
25. Stop comparing yourself to every girl on social media.
Comparison is the trap of the enemy.
26. Learn honor and the fear of the Lord.
Man for the ladies that want to be married…this is one of the keys to having a successful Godly marriage. Honor. Respecting your husband and treating him like a King even when he's wrong.
"I'm with ya when you right." No baby you gotta be with that man when he's wrong too. Bitterness and attitudes get you out of the ark of safety of your covenant.
27. Forgive like your life depends on it.
Unforgiveness is a death sentence waiting to happen. If you don't forgive, God can't forgive you. So love and forgive.
28. Give yourself grace.
Things are working for your good. I promise you. Don't stress. Don't worry. Enjoy the process and don't rush things. Please just chill.
According to Romans 8:28. "All things work together for good to those who love God, to those who are the called according to His purpose."
Thanks for listening to my unsolicited advice and I pray it helps in some way, shape or form.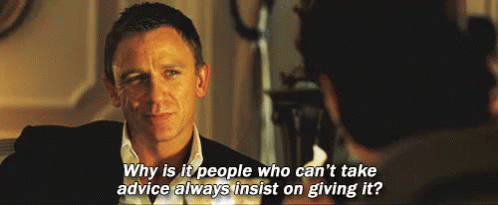 ROMANS 10:9 SAYS, "IF YOU DECLARE WITH YOUR MOUTH, "JESUS IS LORD," AND BELIEVE IN YOUR HEART THAT GOD RAISED HIM FROM THE DEAD, YOU WILL BE SAVED." AND THAT'S IT!
Photographer: Xavier Luggage circa 2019
Creative direction and styling by Naveszn
Check out my work here to book me!
Author: Nave Sizon
Founder of Naveszn.com - I'm a Child of God simply trying to show people the love of God in many ways. I want people to see that God cannot be boxed in and that He is so multifaceted. Jesus is my Savior and I will continue to make his name famous in the earth.