*Warning: No Gifs were harmed in the making of this article*
Big shout out to Houston for the Black Excellence that it breeds.
On April 29th, 2020, the year of our Lord and Savior Jesus Christ, we all received notifications to our phones of a post from Megan Thee Stallion. Who would've known the news that we'd "Bey" receiving.

I'm sure many of us did not fully read the caption as we were trying to look and listen to the cryptic, unassuming graphic of Bojack Horseman's cousin standing near the Welcome to Houston sign. At the sound of the low toned words "Queen Bey," I'm sure jaws and phones dropped to the floor in that very moment…
HAD BLUE IVY ALLOWED HER CLIENT QUEEN BEY TO JOIN FORCES WITH OUR FAVORITE HOUSTON HOTTIE MEGAN THEE STALLION?!
We've heard all of the nice benefit Zoom concerts that have happened during Quarantine but BEYONCE AND MEG THEE STALLION? Got Beyonce talking about "Only Fans" and "If you on jump to put jeans on, baby you on feel my pain" with homage paid to some of our National Hood Classics like "In the Cut." They're giving us Body Posi, uplifting women in all professions and letting us know that we're all queens. To top it off, all proceeds from this remix will be given to Houston's COVID 19 relief efforts…
This Meg and Bey collab set Black Twitter, the most reliable news outlet, on fire.
We Stan. Is it safe to say that our faith in Hot Girl Summer 2020 is restored? Yes.
(Just not in Florida and Georgia since the governors are tripping out.)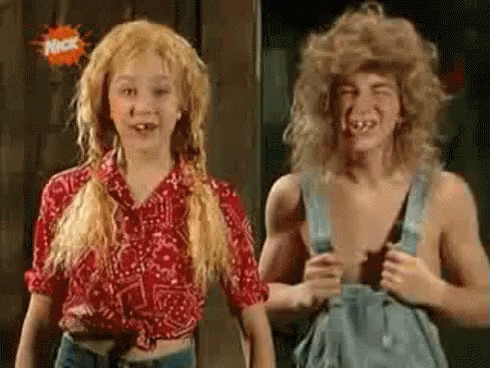 While these fellow Houstonians are reigning supreme, let's not forget about the Ultimate Houston Rager who just recently set the real and virtual world on fire with his epic Fortnite Concert Tour.
Cactus Jack Himself, Travis Scott.
With over 12 million viewers, the world stopped last week when Travis Scott did his World Tour via the gaming platform Fortnite. This was likely the most epic concert in modern history. Yes, I said it. Modern History.
With his other worldly, explosive energy, Travis had players and viewers jumping on their couches like…
It felt like this was a sold out concert at Madison Square Gardens all over again except it was free. And if this wasn't enough, we saw a man in a spacesuit float with X's over his eyes with a familiar healing hum. This came with the announcement from Kid Cudi and Travis Scott forming a new group entitled "The Scotts" with artwork by Kaws.
A new group with Kid Cudi and Travis Scott WITH ARTWORK BY KAWS?! IS THIS REAL LIFE? Yes, Yes it is.
While we were still reeling from the shock of Beyonce, Meg, Travis and Cudi, we saw that the Barbs and Kitty Cats entered the chat…
Similar to Meg and Bey, we received a seemingly normal post notification from Miss Doja Cat yesterday evening. But this time, we get straight to the point. A Say So Remix with Nicki Minaj was on the way. That familiar singing voice of Queen Nick, again, had our jaws and phones on the floor.
Yes, Nicki Minaj. As in Nicki the Ninja, Nicki the Boss, Nicki the Harajuki Barbie…and Beyonce on the same day? Surely they had to have discussed this.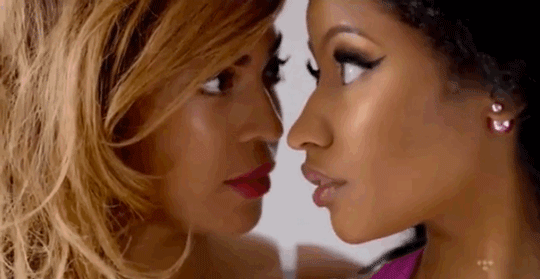 This was just the information that we needed. It felt like the GroundHog didn't see it's shadow (yes, I know that's for Spring but still) We'll still be able to enjoy our summer even if it's in our own homes.
On a serious note…
Imagine the feeling of working with the very person that you've looked up to for so long. It must feel like a blessing and a true testament to determination and manifestation. We should all be happy for these young and seasoned stars. It shows that hard work is never overlooked especially when you are humble and respectful. God's timing is always perfect timing. When you think about it, these seasoned professionals like Beyonce, Nicki and Cudi must look at these rising stars like a reflection of their younger selves with tears in their eyes. Not only did they make it but they are reaching back to help others just like them.
Now we ask, will the Navy enter the group chat? Will Rihanna finally release an album? Will Yeezy drop a Stomp Remix with Kirk Franklin?
Find out on the next episode of Dragon Ball Z…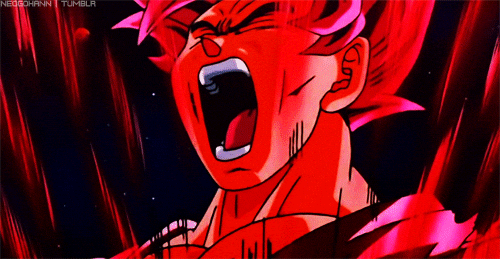 Founder of Naveszn.com - I'm a FL native, a Howard and Columbia grad and a creator of many things. As a polymath, I do so much. I care about so many things. Naveszn.com was the perfect tool to utilize my gifts and my love for highlighting the talents and stories of black people and culture.