Saudia Jones is an African American painter/jewelry designer with an amazing story to tell. Her beautiful, BLACK story is one that has carefully helped to formulate her artistic style and passion more than you'd even know on the surface.  Her paintings are simply moving and her jewelry is comprised of pieces that you adorn on special occasions but also necessary pieces that you have as a part of your daily look, no matter the occasion.
I remember the first time I saw her art. It was at a Howard University student showcase in the university's Blackburn gallery.It was an oil painting of a woman. The technique, the colors, the details…..just drew me in closer and closer; To the point where I thought it was unbelievable that a student did this but then I realized that I was at Howard University. The world needs to hear about the true grit and work ethic of this young lady. Her message-filled work, determination and passion will inspire and also make for amazing history. Meet Saudia Jones…
Who the f*ck is Saudia Jones? Where are you from and what was your childhood like? Nationality etc. 
I'm an African-American painter/jewelry designer. My dad is from Milwaukee, WI and my mom is from Memphis, TN. My parents met in college at Xavier University and I was born a couple of years later in New Orleans, LA.I moved to St. Thomas, VI with my mom, dad, and older brother when I was about 2. I grew up there for the majority of my life and then in 2010 my mom got sick and needed medical attention in the states. My dad's job didn't allow him to leave island for such a long period of time so my brother and I moved up to Milwaukee, Wisconsin with her so she wouldn't be alone. 
I was in the middle of 8th grade at the time and I didn't know how long we'd be in Milwaukee so I started looking at high schools to attend. One of my classmates suggested that I apply to a performing arts school since I was always sketching in class, so I did. My mom ended up getting the surgery she needed the summer of my 8th-grade year and was ready to move back to St. Thomas by the following fall. I was excited about starting art school so instead of moving back to St. Thomas with mom and brother, I stayed in Milwaukee with my grandmother and finished high school there.
If you could paint a picture of your mind for people to understand, what would it look like and what specific elements would you include?
I really enjoy re-imagining spaces in my paintings. I like capturing memories through collage and using pleasant nostalgia to propose a future. If I had to paint a picture of my mind it would probably be an imagined land of a self-sustainable community where we all grew our food, had an education system that was developed by people within our community, had more control over our economy and conducted trade with other communities within the diaspora.
How did you or your parents find out that you were an artist? How Was your gift nurtured by you or even your parents and family?
LOL when I was about 9 I wanted to be a fashion designer and I would always draw people with terrible outfits on. The fits sucked but my drawings were pretty decent so my parents just encouraged me to keep going. My parents have honestly always been the most supportive of all of my decisions and goals.
When I wanted to stay in Milwaukee for that performing arts school they encouraged it and supported me even though I was living thousands of miles away from them. Even when I've doubted myself my parents have still always pushed for me to pursue the arts. When I first got to Howard, I was nervous about being a Fine Arts major because I didn't know what career I'd be able to pursue, I was so close to switching to political science and I called my dad and he just talked me out of it because he knew how much I really loved art.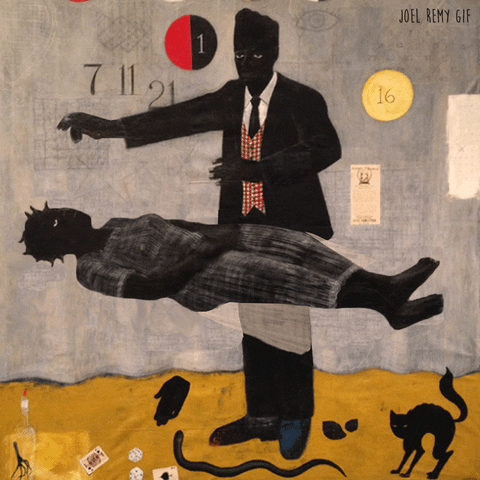 I know you went to Howard and Parsons. What was your Art School career like? What was it like starting off at an HBCU and then moving to a PWI? 
I had such a different experience from both schools. At Howard, I feel like I met a lot of people who I consider family and I got everything I needed culturally from there. Howard is where I developed a lot of the concepts and aesthetics that are still relevant in my art. I also got a lot out of Parsons though. I transferred there my junior year and because I was a junior I didn't have as much of a social experience. I got ALL of my work experience in NY though. The art classes at Parsons are designed so that you leave with an understanding of the business of art. They made it a requirement that you have an internship so with that I was able to work under a couple of jewelry houses and work as a studio assistant to a prominent artist which is what I currently do for a living. I'm really grateful for what both schools provided for me.
I see that you currently live in the Virgin Islands. How did you make that move and what is it like staying and living outside of the US? Is your family from there? 
 I grew up here in St. Thomas. I moved back here after graduation because I got an apprenticeship gold-smithing with a local jewelry shop. I really love it so much here, the people, the food, the community, it's really a beautiful place. Aside from my immediate family, I don't have any blood relatives down here. My parents moved here when they got out of college because they wanted me and my brother to grow up in a predominantly black environment. Although I don't have blood relatives down here, my parents made friends in St. Thomas that I grew up with as my uncles and aunts and their kids are like my cousins so I never missed out on the family experience. 
Not only do you paint but you are a jewelry designer. What made you interested in this area and how has it served you? What was it like creating engagement rings and how did that come about? Tell us about Flolis Jewels. What does the name mean? 
I initially got interested in jewelry during my sophomore year at Howard. I've always really liked stones and I wanted to start incorporating them into my paintings. I knew of a jewelry shop in St. Thomas that specialized in gold craft and worked with really amazing stones so I applied to apprentice there the summer of 2017. While working there, I concluded it wasn't just stones that interested me, but jewelry itself is so beautiful and fun to work with. 
I left St. Thomas that summer and moved to New York because I was transferring to Parsons. In the fall of 2017, the Virgin Islands got hit by two category 5 Hurricanes, Hurricane Irma & Hurricane Maria. The storms resulted in many people having to evacuate and because of the extent of the damage many locals never returned. Their absence left a lot of demolished and unclaimed property which leaves it open and available for non-local residents to buy and set up resorts and amenities that aren't necessarily accessible to locals. Aside from the damage after the storm, a lot of young locals tend to leave island and not return after high school because of a lack of jobs outside of hospitality and tourism. Lol I know this sounds corny/cheesy but the aftermath of the storms really provided me with clarity on what my purpose as an artist is. Because St. Thomas' economy is dependant on tourism, and jewelry is such a large part of Caribbean culture, I knew that jewelry would be a viable source of income. I figured I could move back here and start a jewelry company that also sells art. I knew I wanted to work with black people and use my resources to create art/jewelry related opportunities here. There is so much talent that ends up leaving the Virgin Islands due to a lack of resources. The aftermath of Hurricane Irma and Maria made me start thinking about how I could use my skill to not only provide a life for myself in the place I grew up in but also encourage other young black people to stay here in their adulthood. 
The engagement ring was a really great experience. My dad told one of his friends that I was interested in fine jewelry and this friend of his was about to propose to his girlfriend (now his wife) so he just asked me to do the ring. At the time, I was working as a production assistant for a fine jewelry company in New York so I was always in the diamond district and because of my job I knew all of the people I needed to know to get the ring made. I conducted a design consultation with the client (my dad's friend lol) and from there I made the ring. It was a great learning experience, it definitely set the stage for me to create Flolis because it gave me real-life experience with designing jewelry. 
I had the concept for Flolis for a while before I actually started the company. I started the company in the summer of 2019 and the name is the combination of two of my uncles' names, Fletcher and Lolis. 
My father met Lolis when he was in college, he was dating Lolis' niece at the time and he spent a lot of time with Lolis because of that relationship. Lolis sort of became like a mentor to my dad even after my dad's relationship with the niece ended he still remained tight with Lolis. Lolis introduced my dad to his friend Fletcher who lived in St. Thomas at the time. My dad expressed his desire to leave the states and live around black people and Fletcher encouraged my dad to move to St. Thomas.My dad moved to St. Thomas and both Fletcher and Lolis remained prominent figures in my life. I named the company after them because I wanted to honor how much they impacted my life.
In specific, How has being black + a woman influenced the way that you create and what you create? Are there any specific motifs that you continuously represent in your art?
A recurring motif in my work is the flower birds of paradise. It's one of my favorite flowers and its a reverence to my uncle Fletcher. He died in 2019 but back in 2014-2015, he commissioned me to do a painting for him. He didn't give me any details of what he wanted, he just asked me to paint him something that reminded me of him. I painted the flower because I used to see it around his house, my house, my parent's other friend's homes all the time. After he passed, I continued seeing the flower and I honestly feel like it holds not only his spirit but all of the other amazing figures that have passed through my life. The presence of the flower brings me comfort and in some ways guides me throughout life. It makes me feel like my loved ones are still present.
What is your creative process? How do you choose what to draw or paint? Have you ever felt the pressure from Social media to constantly create? And have you ever been at a point where you wanted to take a step back and reset? If so explain. 
My paintings are usually a result of what I'm reading at the time. A lot of times my thoughts will be so jumbled up and creating paintings helps me organize my thoughts. I ALWAYS feel pressure from social media, it's so unhealthy. I'll see people doing their thing and just be like damn why am I watching The Office right now? but it won't even encourage me to create it just makes me compare myself to others, its not conducive at all. For me, I can only create when I feel inspired so the comparison shit really doesn't help me. 
I get to that reset point often. I feel like I just recently got out of one. Like I said earlier, most of my paintings are a result of what I'm reading at the moment. After I graduated I stopped reading a lot mainly because I wasn't required to anymore and I was working a lot. Because I wasn't reading, I wasn't feeling inspired to paint. I recently did that mural but that was a commission and other than that I haven't made a painting for myself since college. I recently finished my apprenticeship and started working as a studio assistant for an artist that I really admire so I'm getting my groove back. Being around his work and seeing the concepts that he's exploring, encourage me to read and create on my own.
Favorite food and least favorite food. 
I really love apples, mozzarella sticks, mangos, and curry shrimp roti lol I don't like tomatoes.
What artist would you say has had the most influence on your art and why? 
Barkley Hendricks and Meleko Mokgosi are some of my favorite artists. Being that I am a portrait artist, I really admire their skill as well as how much they are able to convey just through portraiture. While I was in school I had a hard time working outside of portraiture and I'd be encouraged to try other mediums, and other subject matter because my process is so rigid and planned. Every mark I make is intentional and there is almost always a narrative to my work. Meleko Mokgosi spoke at Parsons once and the way he described his approach to painting was so similar to mine and hearing that was really reassuring.  (Hendricks & Mokgosi paintings pictured from left to right below)
Do you know much about he Black Art Movement? How do you think you would've fit in back then and are there any artists from that period that have inspired you? Have you noticed a resurgence in this movement?
YES! I am such a fan. There are a couple of Howard art professors who were a part of the Black Art Movement, professor Akili Ron Anderson and Professor James Phillips. They had a huge impact on my practice as well. I honestly feel like I'd just want to be a student in that time. There were so many amazing practicing artists setting the stage for people like me and you. Some of my favorite artists from the Black Art Movement are Emory Douglass and Faith Ringgold. I definitely see a resurgence, I see people our age supporting each other, starting businesses, targeting issues that directly affect us. I have a lot of hope for the near future of Black art. (Professor Akili Ron Anderson and Professor James Phillips pictured below from left to right)
Tell us about the opportunity you had to paint large murals for The Yacht Haven Grande in the Virgin Islands? What this your biggest project to date? How did it come about and what did you learn from it? How long did it take?
The opportunity was really random. Yacht Haven is currently re-branding and wanted to incorporate the work of local artists on the property. Yacht Haven commissioned the VI Council on the Arts (VICA) to scout local artists for the project and they commissioned an artist friend of mine, Jannet Prosper. I'm not sure exactly how it went but I think they asked her if she had any recommendations for local artists for other walls on the property and she recommended me. This was definitely the largest project I ever worked on but it was so much fun. It taught me to think about the factors that go into a project this big. Contracts are super necessary, whatever organization or business is commissioning the project needs to provide a budget for materials and tools etc. 
If you had to save only one piece of you art which one would it be? Why?
If I had to save a work of my own, I'd definitely save my painting "Black Staples." (featured below) It's a painting of me and my family in the house I grew up in. That house got destroyed in Hurricane Irma and Maria in 2017 but in that painting, I used collage pieces from images of my childhood growing up so it really feels like my old home.
3 Small artist that people should know about. 
I know you only said three but everyone should know about the amazing team of artists' under Flolis. Flolis represents a diverse group of Black people from all over the world who create thought-provoking work as a result of their own experiences – @naveszn, @vibew.neiva, @qedarspace, @nailahfdavis, @nazareajean, @thankgodherself
What has been the biggest lesson that you've learned in life thus far? And what advice can you give to young artists pursuing a living from their art?
My biggest lesson is probably to calm down. I 100% overthink everything and cause so much unnecessary stress, even when things are out of my control. It's good for me and anyone who overthinks to understand that things tend to work themselves out and stressing over the unknown is really a waste of time.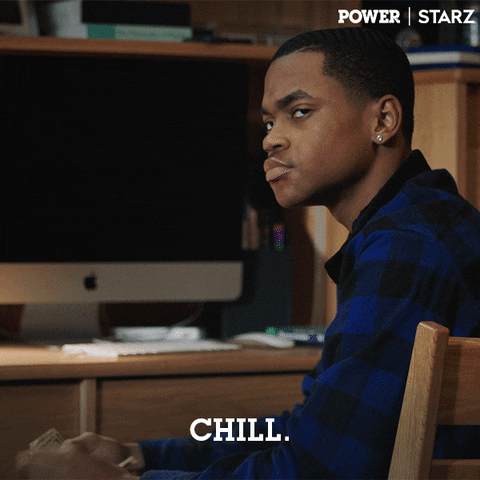 Favorite random thing to watch on Youtube 
I love watching old music videos
Lastly, Plug yourself. What you you want people to know about you and where can we find you for updates on your showcases and drops. What can we expect in the near future from you?
You can always find me on Instagram! That's definitely the social media that I'm most active @saudiasjones & @flolisjewels. Expectations for the near future, I was supposed to be moving back to New York this week for my job as an art studio assistant but that got postponed because of the coronavirus. Once this all subsides, I will be moving to New York to embark on some opportunities that hopefully put me and Flolis in a place where I can make Flolis my main source of income and move back to St Thomas (again lol), open up a flagship and start employing and working with other black creatives.
Again Please Follow her on Instagram and also check out her website www.flolisjewels.com!