While Corona may be in the air so is love…..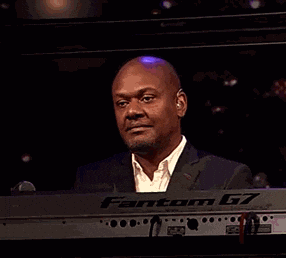 Ok I had to laugh at that myself. But hey we all need a little hope in times like these right? Shout out to all the couples, singles and people ready to mingle. On this Thursday, I'd like to shout out a timeless topic, Black Love stories.
All we have is love right now. From our friends, significant others, family and even pets!
Because I didn't get a chance to highlight this story on Valentines Day this year, I wanted to do it now. Just like last year, I wanted to show some realistic, modern Black Love stories. I gave you their stories from each partner's perspective because most times we only hear one story. I wanted to show the two halves coming together as a whole. I hope you feel the love while reading.
Cory and Amina
Big side Note: The songs below were written and recorded by Cory aka Sounds Annon for Amina's birthday
Amina's Half
Cory & I met in a pretty random way, we met on tinder lol. I never would have expected it to blossom into what we are now, but I am so blessed that it did. What really got me was how he spoke to me, he never pressured me to do anything I didn't want to do and he made me feel comfortable. The first time I went over to his place, I ended up falling asleep on his couch and he just let me sleep! That alone spoke volumes to me. He's so respectful, honest, and caring. In so many ways, Cory has been the greatest gift and the biggest lesson to my life. He is my mirror. Whenever I feel as if I can't do something he shows me that I have everything I need within myself. He supports my goals and adds clarity to my dreams. There hasn't been a time where he didn't show up for me.
Every morning I wake up beside him in pure bliss and gratitude. He has brought light to the parts of myself that others ignored. His touch sends me to heaven, always. Our world is understanding and forgiving. With him I learn patience and to humble myself. Like I had an idea of what I thought love was. I thought I experienced it, I believed I had felt it, until now. There is absolutely nothing that compares to what I feel for him. I love everything that he is now and everything he will be. It's hard to put into words when the feeling itself takes your breath away, it is profound and beautiful. Our love is gentle but passionate. Like the ocean , it comes in waves crashing down to meet the shore. With him, it's like time stands still but flies by all at once. We are balance.  We've grown so much together and been through what seems like lifetimes. I see our future bright and successful. We support each other's goals & together I see us becoming everything we want. Life is a beautiful thing to share with someone, and I'm so grateful it's with him.
Cory's Half
Me and Amina met on Tinder, lmao. I had just gotten out of a weird relationship and was trying to get back in the game. We ended up going on a nature walk and had a great time but because of the head space I was in I ended up not really pursuing her immediately.  (Funny story she sent me a cash app request for $100 dollars for "wasting her time" before we ended up linking again 😂) After a while we hung out again and even though I thought it would be awkward we ended up hitting it off like nothing had happened. She gets on my mfing nerves but I've never been as confident and comfortable in a relationship as I have with Amina. I don't have to doubt her loyalty as a partner and we go out of our way to respect each other which is something I value highly in a significant other. Amina has taught me a lot about being patient and vulnerable and all I can say is I'm blessed that we both swiped right.
SIMPLE PIECE OF RELATIONSHIP ADVICE
Hmm, I'd say slow down. Not everybody is at the same place in life and if you don't make an effort to show patience while your other is learning their life lessons and vice versa it can cause a lot of unnecessary friction. Just slow down when need be and be there for each other.
What makes you smile hard about your partner?
She's just super sensitive and caring. She legitimately teared up because I wouldn't stop eating meat when we first got together and she was worried about my health 😂 big ass baby.
Follow them below
Pam and James
Pam's Half
We were familiar with each other from going to org events at USF but I think the first time we had a one on one conversation was at his friends going away party. We stepped outside and he was obviously flirting with me. So I let him. We started hanging out and it turned into a situationship for almost 2 years. I didn't want/wasn't ready for a relationship and I made it very clear but I was super comfortable with him from jump. We were together all the time so of course feelings developed. It was slower on my end because I was resisting it but eventually I told him I liked him (months after he said it). then it got to the point where I kept having the urge to tell him I love him. When I finally decided to tell him it took me like 15 minutes to get it out. I hate being emotional. Soon we talked about whether or not we were gonna pursue a relationship because I was about to move away in 3 months. We decided to go for it and he made me ask him out, to make up for the times in the past when he asked and I told him no. I used to swear I would never ever do long distance again but he's made it uncomplicated. Not being able to see each other is definitely difficult but he never makes feel like I'm not a priority. He keeps me grounded and balanced and is the most supportive. His patience with me is amazing because I get on my own nerves sometimes. I always feel loved.
What makes you smile hard about your partner?
First of all, I ain't with all that smiling shit. It gives you wrinkles. Mad face gang 4 life but sometimes when we're on FaceTime he'll be working on something and he looks really cute when he's focused. So I'll just be smiling, watching him.
SIMPLE PIECE OF RELATIONSHIP ADVICE:
Don't block your blessings.
James's Half
Ight so boom. Pam probably thinks everything started with my dawgs going away party but I really had eyes on her for a while. I could tell that there was a dope soul hiding behind her RBF and I had to shoot my shot to find out. If you know her, you know she has that "keep the bullshit far away from me" energy at all times so I ran a lil test to see if I had a chance. I pulled up on one of her besties at a party and hit her with a casual "Me and Pam getting married" and walked off knowing she'd tell her friend about it for Pam to either open up to me or keep her distance . When I saw Pam a week later at my homies party she laughed at all of my corny ass jokes so I knew I'd be seeing her more. I didn't know we'd fall in love for real. We started as friends and settled into a situationship cause we were both being stubborn. We was really together but just ain't admit it to each other. Twice I told her we should stop playing and just go ahead and be official and twice she said no but after 2 years we was still right there with each other. She had been planning to move to NY since we met and she was finally about to go for real so we had to decide either to have a nice clean break when she got on her flight or be real with ourselves. Glad we chose real cause das my baby.
What makes you smile hard about your partner?
Pam really don't be wit all that smiling shit but she always smiling with me. And she's mad stubborn for no reason at all so watching her self realization of being ridiculous is mad funny.
SIMPLE PIECE OF RELATIONSHIP ADVICE
Be real, be honest, and be authentic with your partner at all times. Learn to listen and be understanding of their feelings and communicate without arguing. Make sure they always know how much you value having them in your life and don't gamble their value or their peace for anything.
Follow them below
Clea0 and Ryan 
Cleao's Half
Our story is quite comical because we've grown up being around the corner or a friend away from one another. You could say we were close strangers for much of our lives. I attended elementary school with his cousin, Brandon, we also attended the same after-school care program for some time, and to top it off, our moms were well-connected for much of our childhood and into our teen years.
I first saw and met Ryan when I was 14/15 years old at a church event.
I remember being at church sitting next to my friend and hearing Brandon speaking loudly to get our attention. When we looked back, we waved to Brandon and I quickly noticed this fine looking male specimen seated next to him. When we turned back around to face the front, I remember saying to my friend, "Who-is-that?!" I had to get a 2nd look to make sure I saw what I saw and tried to glance back low key through a quick spinal stretch and, immediately, I wanted to get know him. I stayed observing him from afar the whole day and noticed his smile, intelligence, wit and sense of humor. I was completely captivated — probably looked a little stalkerish, but I didn't care at the time. I loved what I saw. Later, that same day, somehow Ryan and his cousin were waiting on their ride like my friend and I were. So, we ended up hanging out and I had the opportunity to laugh with Ryan for the first time. I don't remember who said it, but someone said we should hang out again — I'm certain it wasn't me as I was too smitten to articulate anything at the time lol.
Long story short, we grew to become best friends… best friends who fell in love. We attempted to date after high school but it didn't last. 2005-2006, Ryan was at FAMU in Tallahassee, FL, and I was way up in Baltimore, MD, at Morgan State University. We went thru most of our freshmen year and then we just fell apart. It was an extremely difficult breakup for me. At 15, I was so certain God created this person just for me.. as crazy as that probably sounds, I knew it was only a matter of time that Ryan would someday become my husband. When things ended, I even had a slight piece of my heart telling me that he was still my husband… nothing was saying how or when, but just that he will be. I struggled for the longest with that revelation… insight… discernment… that I felt was revealed to me so early on. I went thru all the phases of grief and loss — first I was in denial for at least a whole year after it ended (lol…sounds so sad… and it was lol), then I was so angry.. bitter, in fact. Lowered my standards to become a playgirl… opened myself up to a space I did not belong in. Then, of course, there was depression… LOTS of sobbing. However, I think I switched back and forth between depression and anger quite a bit. Then the bargaining took place — I accepted that this was not our season. Fine. But the ass-backwardness happened when I felt the need to gain control of me and my life again. I made sense of this story by re-writing it.. I told myself, perhaps our story is just like that Notebook movie. Maybe we are supposed to get married, have children, divorce, maybe marry again, maybe have a couple more children, spouses die off, and then we reconnect in some romantic movie-like occurrence…. when we are in our 70s. Nuts… I know. But that's where I was for a good 5-6 years, maybe slightly longer. So wild to think about, but the one thing I wasn't wrong on— Ryan was definitely created just for me and I for him. He was, in fact, supposed to be my husband… I just didn't know how and when, or what this all was supposed to look like.
It wasn't until I completely released all sense of control and embraced myself just being by myself that Ryan made his way back into my story. Still hurt, I gave it time. I knew with this unique and unpredictable story, I really didn't have a choice but to give it time. 8 years later, in time, our friendship rekindled and we devoted ourselves to one another. We were to do this forreal and forever. Again, didn't know when and I never knew how it was to happen, but I knew this man was meant for me and he was meant to be my husband. In 2016, I became Mrs. Ryan Martin.
SIMPLE PIECE OF RELATIONSHIP ADVICE
Relationship advice is so hard for me to give lol… as you can see, my story don't even have a cover… let alone, where's the index?! God uses ordinary people to do extraordinary things and I see love in that same light. I couldn't tell you what your extraordinary is until you live it. Yes, trust the process… but mostly, trusting IS the process. Believe me when I say, trying to know the when or the how are only distractions for what he has for you right at this very moment. So, don't miss that moment because it was made just for you.
What makes you smile hard about your partner?
When I see my husband, I don't see an accomplishment or some goal achieved. Instead, I see God's grace… and I see favor. I see how much God loves in how Ryan loves me. This part always makes me smile.
Ryan's Half
Before mobile devices and WIFI accessibility; The year was 2002, and the summer was whatever you could make of it. Fortunately for me, I had a cousin who was on pace to be the greatest party promoter Tampa Bay had ever seen; From PV to SoHo, he knew the "Goers" and the "Throwers".  We decided one day that I'd get out of Tampa and go kick it out in the burbs, so we drew our proposals and pitched them to the parents. We got our "Yes" followed by a "but y'all make sure you have church clothes, because y'all are going to have to go to Sunday school convention." This too would soon become our party. On the first day, we strolled in late, only to find my my uncle to be the speaker that day at a church he would soon be appointed. I noticed a girl a few pews in front of us, look back and wave at my cousin. For some strange reason I felt a sense of attraction to the girl sitting next to her, but I couldn't see her because she never turned around. After that service, we meet them in the fellowship hall where I was doing some stand up improv. I had everyone laughing, the jokes were coming easy and the girl that was laughing the loudest and the hardest was Cleao spelled with an "A" Pearl Henderson. I could tell she was feeling me, and the best part was I was just being myself. Before we know more and more of our childhood friends start to fall through the convention and we start all going for lunch in a  large group. As the audience and the laugh grew, I would still try to keep her in my line of  sight for the remainder of the week. We didn't  speak or see each other again for a month. Christian Education would be the next time we would meet, and this time we were in Orlando and me my cousin had our own room.
We go and meet them in there room to hang out and while we are in there we start going through her photo album together and there I see a picture with her hugged up on some Mickey Mouse club/ Nickelodeon reject.
I say who is this and she replied oh that's my baby, which left me somewhere between a smile and a frown. I was confused but not for long as puberty and A.D.D. was the perfect distraction. The crazy thing is about a year and a half later, I hear through the grapevine that I have an admirer. I thought to myself: "who am I and how does this person know me and claim I know them as well?" He told me her name and I was so lost on it he started to get frustrated. Then he mention Christian education and I said: "oh her, yeah what happen to her baaaabbbby? Either way I'm a year and a half into a relationship with my girlfriend so I'm schkrate*"
Unaware of myself at the time but this pretty woman I was dating was just not interesting, the only thing we shared in common was being pretty and black. I'm working as a bag boy in Albertsons and as we are closing, a car pulls up next to me while I'm retrieving carts. She hops out her car with a banner, balloons and a card to ask me out to prom, and with the whole store watching I said yes.  We would go on to date for a few years until I decided to break things off due to my clumsiness. I always would have a special place in my heart for her and I would go on an explain to every girlfriend why my ex is also an active member in my family. I still loved her very much even though I know she hated me.  We grew with one another through out the years, and one day I had consecutive night terrors two days in a row. The first was me running through a villa, knowing my final moments were approaching. My heart was and I was racing to the the arms of comfort knowing my last moments were coming. And at the end of every corridor was the wrong woman and I was calling out for Cleao. I woke claiming that I'm never smoking before bed again. The next night I attend my families 4th of July BBQ and Cleao and her husband walk up and I was sick thinking about this at work for the next few days. I get a call from my older cousin telling me he's getting g married and I'm in the wedding so I need to get my ass back to Florida. He sinisterly says you know Cleao's going to be singing at the wedding? I replied is she bring a guest, after the last dream I'm ready to be the drunk motherfucker in the family ready to fight during the reception. He said "Idk you should ask her because she just told me she broke up with her boyfriend." I called and she answered with the worst attitude deserving and I asked her if she was bring someone and she asked the same.
SKRT SKRT! EDITOR'S NOTE: I would like to say me, Nave, was the matchmaker behind this duo. I kept in contact with Cleao all through out college and even visited her in Philly multiple times. So when it came to this wedding of our cousins. I DM'd Cleao to see if she was in town and if she'd be willing to link with Ryan. I never let this dream of her being my REAL big sister die even while entertaining other girls. When I hit Cleao up she told him to email her and they communicated like that for a night or so. Then she got a new phone because she'd lost hers in the airport and THAT's when they'd commence to talking. Cleao had been in my life since 5th grade. She was the reason I went to Howard. I always knew they were getting married. 🙂 Back to Ryan…………
We both said no. In 2014 I was the best man in the groom's party and she sang hard enough to make my heart bleed, I almost fainted during the ceremony. My name could've been Leonard Chess from Cadillac Records. Then during the post ceremony pics, I hear the biggest ball of laughter from my out party and it was headed towards me. It was two of my very good friends one of which never had the opportunity to meet her and the questions were tossed at me like "Hey Ryan, Ash wants to know who the big booty girl was that sang cuz Amherst, KJ and them think she fine." There I was full circle somewhere between a smile and a frown. That night me and Cleao sat on my mommas front porch for hours and hours not saying nothing. Just heavy breathing. Hearts heavy beating. Under the moon light. We decided that night to tie any and all lose ends on frayed relationships we used as place holders while we weren't together. Her generosity found another chance for me and to that I'm grateful and have never been happier.
SIMPLE PIECE OF RELATIONSHIP ADVICE
If could offer any advice to myself or anyone else , it would be to always keep reminding oneself that "It is not about YOU so get out the way". I thank God that He gave me someone to have in my corner through the ups and the downs and in between the smiles and the frowns.
Follow Them below
Evan and Ardail
Ardail's Half
I met Evan in high school, i was in 11th grade at King High school year 2010-2011.
She was one of the smart kids. I was removed from Tampa Bay Tech high because my grades slipped below the minimum of what was deemed acceptable. They kicked me out cuz I'm black. My priorities were out of whack. I cared about girls, money, and weed. I liked Evan and she liked me. But i was tryna get some draws and didn't want her to be my victim (yet б) so i put attention into other females and ended up dating someone she knew, an associate of hers. Never really pursued Evan after that we were just cool. She was fine tho. Years later I'm fresh out of depression (adulting ѭ) and decided to step out to this grand opening of a new studio in Ybor called Dojo Sounds. Guess who i run into… the queen of Twerk and Turn Up herself. Evan. I thought to myself, "Ok God I see you!" We picked up right where we left off. I had seen and spoken with her a few times but from then to 2019, I'd seen her in person once (at the skating rink w her best friend Kheezus ж) and only spoken via social media. Not gone cap i was flirting low key. Didn't know I was planting seeds that would lead to the love of my L-I-F-E. Long story short, we linked after the event and I been seeing her every day since. We in love now so. Yea.
What makes you smile hard about your partner?
I love when my lady creates. She is a genius and to see her in her creative element brings me true joy. Plus Proverbs 31 talks about a creative woman using her hands to keep her household thriving so I've always wanted that. The fact that she is what I've wanted makes me smile.
SIMPLE PIECE OF RELATIONSHIP ADVICE
My best piece of advice is speak up on how you feel and be real but be sensitive at the same time. Dont just go with the flow, create the flow and allow your other half to flow with it. This way you don't end up being deprived of what you desire in a relationship. Nobody wants to be a slave to love. Get what you want out of life with your significant other.

Evan's Half
I want to preface this by saying I wrote an extensive letter to God about the next man that I wanted and for a year I sat on it and had faith….When I tell y'all, Ardail is that MAN. It's a testament to faith, man. I spent 6 years dating and single all to land the man I prayed for.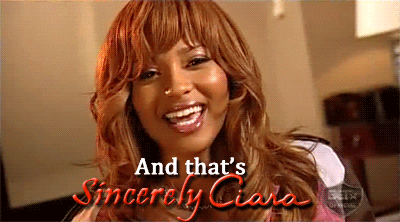 So me and Ardail, knew each other from high school. We actually were going to talk but he ended up talking to one of my associates which hurt my feelings but my 10th grade self got over it. But I remember he was always cute, swaggy and charming, with a cool demeanor. But since I'd moved away for college, I'd only seen him once which was in 2015 on Springbreak back home at United Skates with my best friend Khalia. "Girll, that's Ardail. We low-key talked back in the day. Isn't he cute?"  But I'd only seen him on Instagram in the later years. He'd comment on my stories every once in a while. But I thought nothing of it, just another Tampa boy I've talked to. I had also vowed to never date any more Tampa men but God said "You thought!"
So I remember it was a Friday, I was going to this event with my friend Jon Boyd and Tyree to see our friend Jordan,  DJ. I remember contemplating not going but I'm sure glad that I did. We get there and I'm floating around like a social butterfly and then I hear "Eveeee" and I knew only one person called me that with that voice. It was Ardail. We hugged and chatted and I eventually left. But we connected because I was supposed to make him an earring. So after that event, the next week he called me. I didn't answer. He called the next day, I didn't answer but I texted him. Thinking "Why is this man calling me?" So I had been at the hospital waiting on my nephew to be born for about 25 hours and ended up leaving 6am the next day after he was born. That night he called again and I finally answered. "Eveeee, what're you doing? You're trying to hang out?" I thought to myself and said "Sure, why not?" So we go to Riverwalk and to hang out. Immediately I felt safe and I felt a different spirit about this thing. He was openly Christian loved and loved God. He was spitting knowledge and words that I needed to hear straight from the Bible too. Then we went up to this rooftop and just watched the city skyline. Talk about a vibe? We talked about where we'd been and planned on going in the future; dreams and travel wise. He talked about the Northern Lights, which is literally one of my favorite Bucket List places. But also his mission trip to India which really impressed me. It was just a vibe. I found out he could sing and rap….the rest was history.  But what got me is, I am a silly, humorous person. I started to race him down the stairs without letting him know….why did this man say nothing and raced with me? I said "Oh he's childish too? yeah he's the one." We've seen each other everyday since. 
Honestly with Ardail, I've received way more than I'd ever asked for in a man. He's like a fruit. Sweet and healthy and just a beautiful creation. For so long I subconsciously wanted that toxic basic love, where we'd fight, break up and get back together. But this thang right here….is HEALTHY, BABY. You hear me? While I'll be mad and stubborn he'll say "Bae, I don't want to fight with you. Let's talk it out. How are you feeling?" I'm just like "Dang, this man really loves me…because I would've been took my exit." But I'm learning everyday with him. I had anxiety about this relationship
But this is us 9/10
If you come around us, I promise there's nonstop jokes and laughs. You'll probably get some prayer in there too. That's all I ever wanted. Just someone who'd love me when I hid my face and couldn't look into their eyes because I wasn't confident in me. He does that. He's a dream come true. I don't worry about him because I know that he has my back and I have his. One of the specific things that I love about him is, his love for people. One amazing memory that just happened is his connection to my grandma. My grandma has Dementia so some things and people don't stick in her memory. But one night she sat with us and said "Yep this is your husband. I feel it in my spirit. This is ordained by God." This was an evening after I'd had a morning of doubts about every blessing in my life. She periodically talks about him and refers to him as my husband…. I rest in my grandma's prayers and words because I know they're from God.  Whew ok….I can go on and on about my baby. But we gone have some cute kids and a nice wedding. But most of all we're going to change the world together and bring hope to the masses.
What makes you smile hard about your partner?
Can we talk about loaded question? The fact that he's so funny and plays along with or initiates these funny scenarios with character voices. But mostly, his voice and his spirit is prolific and has the power to unite people. He's a real leader and a real man that puts God first. I just…….and his smile.
SIMPLE PIECE OF RELATIONSHIP ADVICE
Get out of your head because that will ruin everything for you when really there's nothing there to worry about. Lean not to your own understanding. That is my daily mantra. And let go of the past and your need for control…
Follow us @Ardail.legendary & @Naveszn 
Check out me and Ardail's Song together below.
Yes, my dear lovelies. Overall I know that we are talking about couples and love. But again let's spread love and not miss rona. It's the only way that the world will go around. With let's take advantage of this quarantined time to show some extra love and quality time with your loved ones that may not get the time during your regular schedule.
Founder of Naveszn.com - I'm a FL native, a Howard and Columbia grad and a creator of many things. As a polymath, I do so much. I care about so many things. Naveszn.com was the perfect tool to utilize my gifts and my love for highlighting the talents and stories of black people and culture.