Have you ever met someone who's presence could fill up a room with all types of good energy? Never bad but just plethora of good vibes that you had the chance to choose from. From laughing to words of advice from experiences to help others bypass on hard lessons, that would be Olivia Anthony. She is the creator and owner of streetwear brand Liv Street Wear based out of New York City.


I remember meeting Olivia at a taping of our mutual friend Fred's (one of the best graphic designers that I know) podcast. He brought a group of friends out to talk about breaking into the industry; through art, fashion, music or journalism. Before I heard her experience, it was her presence and outfit that caught my eye. It was an assortment of greens, pinks and blues with a stunning pair of boots. All of a sudden I needed to know who this girl was, what she did and how I could pick her brain.
This cool, fashionable Birmingham bred designer is building a strong foundation in fashion for years to come. With features from Teen Vogue,  Vogue Italia and Japan, Hypebae, Complex, Refinery 29 and collaborations with Blink Gym, there is nothing but success on the path of Liv Streetwear. And importantly, this is a black woman breaking down barriers in an industry that doesn't  make room for people of color. So we should applaud her for having the gumption to follow her dreams fearlessly.
Now Let's get into the brain of Olivia!
1. Who is Olivia and
Liv

Streetwear ? Give us your background, your story and how you got into fashion and streetwear?

Olivia is a fun, outgoing, and determined person who has a huge heart. However at the same time very dramatic and animated. You can find her during her spare time unwinding while she watches Netflix.

LIVStreetwear is a brand that everyone can LIV and celebrate life. It's for people who are not afraid to stand out amongst the crowd and LIV in color.
I grew up loving Fashion because my parents were very fashionable people. My mother and I used to shop at Limited Too every weekend and I used to wake up to the style channel every morning while getting my hair done for school. I was very into the Mary Kate and Ashley movies and how they used to dress. I couldn't wait for the Teen Vogue magazine to be delivered to my mailbox every month. I never thought that I would be doing fashion full time because I was a dancer growing up, and that was always my main focus in life until my sophomore year in college. I started to realize that I wanted more. One summer I went to visit my cousin, who is a makeup artist, in LA and the rest was history.
2. What has been a very defining moment in your career thus far?
Honestly, my whole journey since relaunching LIVSTREETWEAR in 2017, has been a defining moment for me. The response I have been receiving is magical and God is nowhere near done with me. I'm super excited for what's next to come!
3. Seems like you're following your passion, do you feel free? If yes, why? If No, why?
Do I feel free? Right now, I'm learning to feel free in any situation. Being my own boss is a beautiful thing but it can sometimes feel overwhelming . So in my head, I make myself feel like I'm trapped when I should be living free as ever. Freedom is a mindset! It starts with you.
4. Top 3 favorite new designers and why?
My favorite new designers are the underground designers: DEEsERRT, AsHya, and House of Olivia Anthony.
5. Do you think that everyone has a clout chaser inside of them? I know that clout often has a bad connotation but it is always bad?
Clout, I feel like in this new day in age people have made clout way bigger then it should be because of social media. Their intentions are just for a post or like and that's it. I feel like there is a difference between people chasing clout and people chasing a goal. Everyone wants more and wants to reach different levels in life but it's all about the intention behind it. I feel like chasing your dreams with good intentions is always a good thing instead of clout, any day.
6. Do you believe in Zodiac signs? If not, Why? If yes, What's your zodiac? Sun: Moon: Rising:
I believe a little bit in zodiac signs. I'm a Taurus and I definitely know I carry Taurus traits for sure!! Unfortunately, I don't know my Moon and Rising.
7. Favorite Netflix show?
ELITE! Its a Spanish drama binge show. I absolutely love it, even though I have to use subtitles.
8. Favorite black sitcom show from childhood?
Martin, A Different world and Moesha.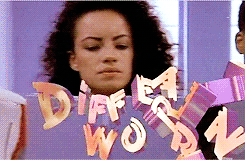 9. You seem to incorporate some 90s themed elements to your brand? Why?
The 90s is the DNA of my brand, and I'm a 90's babe so I grew up watching my sister living through it and the culture. From the hair, nails and more importantly the clothes. I always looked up to her, but at the same time I looked down on our culture because they would say baby hairs and twerking were ghetto. That's why I wanted my first collection to be called "My love letter to my culture " inspired by Freaknik that was held in Atlanta. I also loved the movie Clueless and the band No doubt. I loved how in the 90s everyone was so free when it came down to their clothing and choices of color.




10. Would it be smart to impeach Trump this late in the game? Yes or No? Explain
Fuck Trump
11. Your biggest goal in life before you die.
To be a world-renowned brand that everyone can't LIV without and to inspire people throughout my continuous journey. I strive to one day be a great wife, mother, sister, and friend. And after I'm gone from this place, I want my legacy to LIV on in the best way.
Goo Check out Livstreetwear.com for pieces! There's also a massive sale on the site that you'd love.
Follow her on Instagram
Founder of Naveszn.com - I'm a FL native, a Howard and Columbia grad and a creator of many things. As a polymath, I do so much. I care about so many things. Naveszn.com was the perfect tool to utilize my gifts and my love for highlighting the talents and stories of black people and culture.