In the year of 2020, we've lost so many to racism, police brutality and an unjust system. We live in a country where a black woman can be killed in her sleep from an unlawful home search or a man gasping for air and his mom can be choked and killed in the street. We are looking for something to shake the system. With the last day of Voter Registration being tomorrow October 5th, we are constantly looking and searching for anything that can push towards dismantling a system set up for black bodies to fail and die.
We are simply looking for Change. This is why Nwclr's latest song is Change is the exact message we are pleading for. We desperately need something to shift in our system, in mindsets, and barriers. We need Change.
This silky smooth anthem is a call for the much needed action that needs to be taken. Whether it's through allowing our voices to be heard in protests, voting, holding the system and its representatives accountable through the spread of accurate information and education; Change is what we need in every arena. NWCLR is the type of artist that we need to hear amongst so much hate and division. We are truly stronger together and that's what this song is calling for.
"All my white brothers, sisters and brothers, who love country and God, standing silently by while I'm murdered by a blue dressed mob."
How many times have we, as black people heard our stories denied or the opinions of those who've been brainwashed by the well established system, that our black lives don't matter. This song's melodies and layered sounds bring an easy going sound to a hard-to-talk-about topic.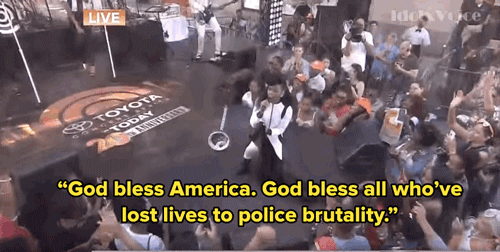 Thank you NWCLR for this anthem. It is definitely an amazing call to action for our country. Music is often a string that ties everyone together no matter their creed and color. This is definitely a strategic method to call things out and put them in order. Also if you haven't gotten your voting plans together and you live in Florida, Visit www. Floridawill.vote This is not the time to drop the ball on exercising you rights. And if you are a returning citizen make sure you contact the Florida Rights Restoration Coalition to get your rights restored, maybe not by the deadline tomorrow but, at least for the future.
Thank you NWCLR. Follow him on Instagram and Soundcloud here.
Author: Nave Sizon
Founder of Naveszn.com - I'm a Child of God simply trying to show people the love of God in many ways. I want people to see that God cannot be boxed in and that He is so multifaceted. Jesus is my Savior and I will continue to make his name famous in the earth.