"If you knew my story you'd pull over just to weep. " –Ardail Legendary
So as you all know or may not know, I released my first single called "No Doubt" featuring Lady London today. I'll start by saying….
Thank you Jesus.
2020 has thrown everybody be for a loop. In January of this year I went through some family problems which forced me to get closer to God and which inspired this song. I remember feeling so lost, betrayed, confused and angry. My mental health was full of vivid dreams about the situation, contemplating if I could've done anything better to avoid this mess while also struggling financially, egotistically and more. I remember sitting in the car with my grandma a day before this blow up would happen. I don't know why but I was recording me singing Roddy Rich's song The Box. I realized my grandma was in the backseat like and I turn around like…
So I switched it up real quick. While I was singing, she says "Mama, I don't want you to get caught up in that mess. They want you to be caught up in that mess but I've seen you grow up. You're a blessed child." I had no idea what she was talking about. Then 2 days later, I was pulled into mess. Grandmas be knowing, y'all. I was broken but I ate it up thanks to God, my mom, boyfriend and work family, The Gonsalves (Y'all go buy some of their amazing rum!)
Let me tell you God has a way of doing things.
It was January 26th when I was like "Let me put this into a song." I remember I was upset with Ardail because I thought he didn't want me to record at his studio session because I ain't have a song. (Y'all, why do we get mad over silly things and come up with fake scenarios in our head…he probably didn't know this until reading this article lol) But I went and wrote "No Doubt." As soon as I stop typing the words. I go to Instagram….
Boom "Kobe Bryant Has Passed Away."
At this point, I'm just like "Lord…what do you have planned" because the opening lines to the song says….
I said farewell
I wish you well
Time could never tell
Where these chips lay
In this crazy place
We didn't even go to the studio, we ended up at a powerful church service. But our hearts were heavy. I knew this song had purpose. It was about grief in so many ways. Losing relationships to Life or death. It was about healing and knowing that the Lord's word will never return back void. FAITH. Having confidence in yourself and practicing unconditional love.
God's plan does not make sense to us all the time but in due…
"Trust in the Lord with your heart and lean not to your own understanding. In all your ways delight yourself in Him, and he will direct your paths." (Proverbs 3:5-6) I learned this verse as a 3 year old and it guides me still.
Months go by and I finally decided to let people hear it in a little IG video and the response was…greater than I expected. "This song is soothing" "Can you send me this video" and so many comments like this. I said "Jesus, so I'm really supposed to put this thang out huh?" And then the talented Lady London comes in the mix. That's when I knew. I made this covenant with God that if he gave me my voice back I'd sing for Him. So yeah, I'm a Christian artist but a realistic Christian. Imperfect but forever trying to improve to walk this walk. And even crazier is….I recorded this song congested. Now BOOM. We're here.
I've been a singer since a little girl. When I was like 8, I went to this statewide competition (including the Bahamas) that the AME church has every year and February. (I'm a real church kid, y'all from a long line of preachers and pastors) I won 2nd place in my category and if it were left up to my Aunt Cathy (God rest her soul) I would've gotten 1st place but the other little boy played the piano.
Yes she went and questioned the judges.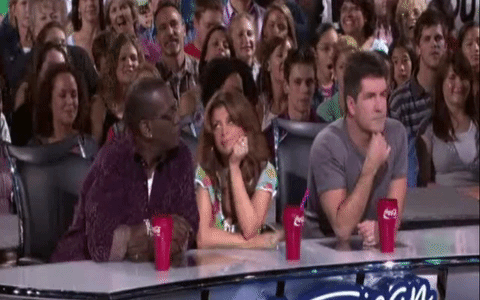 I even sung the National Anthem at my high school graduation but it wasn't until college that I stopped singing because of stage fright, anxiety and really bad sinuses. But when Jesus says "Yes" nobody can say no…not even you.
I know I keep saying this but "Yield to the process." Be broken into dust and not pieces so God can mold you into what he wants for your life. I'm doing everything I've ever dreamed up. I just got my first job with Organize Florida doing Digital Organizing for the Win Justice/ Florida For All coalition to encourage social justice issues in creative ways…aa dream. I'm singing…my first love. My first song ever is with someone as helpful and gifted as London. Naveszn Official (this site, my company) is just thriving in general. I'm a baby in this but I want y'all to know that no matter what, as long as you have faith in the Son, Jesus things will always fair out in your favor. Always. I can give y'all so many accounts of thing that were not supposed to go in my favor being a lil dark skin black girl from the hood…but God.
Hebrews 11:1

Now faith is confidence in what we hope for and assurance about what we do not see.

Keep the faith in your times of trouble because your story could lead others into faith. Your story could help someone. That's love.

Thanks for listening and y'all go stream No Doubt on all platforms.
Happy Saturday!
Author: Nave Sizon
Founder of Naveszn.com - I'm a Child of God simply trying to show people the love of God in many ways. I want people to see that God cannot be boxed in and that He is so multifaceted. Jesus is my Savior and I will continue to make his name famous in the earth.