Walking into Hot Girl SZN like….
We're blooming, manifesting, living, breathing, twerking, and all of that this szn. You're breaking necks. You make working hard look so easy, wow. The world is your oyster. You're running your race and you're running it with style and grace. We're proud of you, sis.
Girl, your confidence is everything. That attitude is to live for. Let them know that your presence is naturally demanding. 
You're molded from the soil of your mothers, grandmothers, great grandmothers, aunties and so many more. Let em' know we just bloom every time the sun comes out and even when it's dark. 
They can't stop your growth. They can't dull your shine. And they definitely can't stop your season to blossom. Remember you're a flower from soil that's grown nations. 
And don't be fooled…We are the standard of beauty. #Period
Even though the world doesn't want to see Black Girl Unity, continue to empower each other no matter what. We're stronger together than apart.
Now that's that Real Hot Girl Shit.
Keep ya foot on their necks all szn long. They're watching but you're always ready and that's what they love about you.
Happy Hot Hot Girl Szn! <3 Naveszn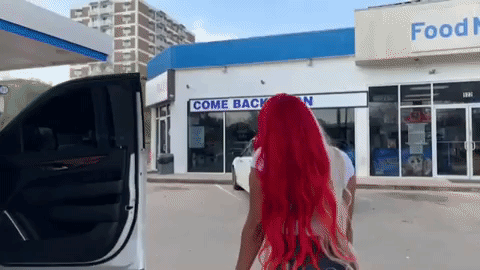 Creative Direction & Styling – Clothing, Hair and Makeup by Nave.
Founder of Naveszn.com - I'm a FL native, a Howard and Columbia grad and a creator of many things. As a polymath, I do so much. I care about so many things. Naveszn.com was the perfect tool to utilize my gifts and my love for highlighting the talents and stories of black people and culture.