In case you don't know by now, we wanted to put something on your radar: Jordan Shanks is a name you need to know.  He's a rising filmmaker, photographer, writer and founder of Shanks Studio who has started his career with a bang. Not to mention, he's quite the handsome lad.  At the young age of 25, Shanks has worked with some of the leading media, entertainment and tech companies (in Hollywood and beyond) including YouTube, Facebook, and Complex Networks to name a few. His debut short film 7 and photography collection Love Letters to America have been showcased around the country and gained national media attention. And now, he's working on a new project that already has us buzzing. 
1. Who is Jordan Shanks and how did you get into filmmaking and photography? Tell us a little bit about your background.
Let's see…I'm 25 years old. I'm a filmmaker, photographer and writer. I grew up in a small town outside of Richmond, VA. I'm from a large Afro-Latino & Carribean family. I picked up a 35mm photo camera for the first time in middle school and taught myself through trial and error. Eventually, I transitioned into digital photography – releasing my first collection Love Letters to America. I found my love for film while attending Howard University and my love for screenwriting during a program at The USC School of Cinematic Arts.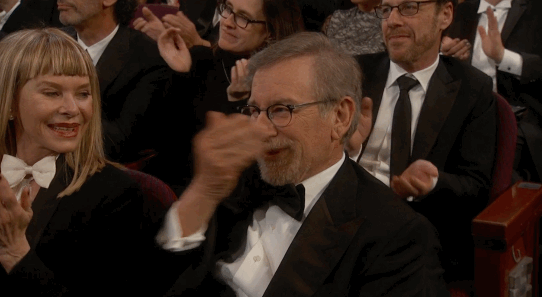 2. How did it feel to premiere your first film at 23-years-old?
Completing 7 was a spiritual journey for me. I didn't set out to make a film. The film follows my real life over the course of four years as a first-generation student at a historically Black college. It's a snapshot of what life is like on these campuses – alluring, exciting, and complex. And I think that comes across in the film. Much of the film was shot on an iPhone. I think of it as our generation's Brownie camera. It allows you to be a fly on the wall. We're so used to having it around. It's become a familiar face in the room. We can be ourselves around it. We're not worried about saying the right thing or doing the wrong thing. We're just hanging out with our friends in-between classes. That's where we live… in the in-between. It felt great to project a slice of my life on screen. So much of our experiences as people of color are misunderstood. It wasn't my intention to clear up any of the confusion. I wanted to create something that existed independent of mainstream conversations surrounding race in America. The film is sort of a kaleidoscope in that way. You look in and see a gradient of colors beautifully mirrored and distorted throughout time. I'll be releasing 7 online this year. 
WATCH: 7 Official Trailer
Photo: Maya Moore | The Shanks siblings at the premiere of 7 at Landmark Theatres
3. Let's talk about your upcoming film Family Portrait. What inspired you to tell that story?
It's a natural progression. Family Portrait is a follow-up to 7, part of a series of cinematic diaries that act as a window into my personal experience. I've always wanted to know more about my cultural and ethnic identity. Growing up, my parents spoke Spanish to one another when they wanted to keep something between the two of them. They spoke English to us – except on occasion when my mother would yell "cállate la boca!" or "sièntate!" to get us to behave. We went to primarily white schools – both public and private – from elementary to high. Our neighborhoods were primarily white as well. My parents made our siblings wear a uniform everyday in elementary school – a white button-up and navy blue slacks. I know what you're thinking. What's the big deal? The answer is: the school had no dress code. We were the only ones who wore uniforms. Can you imagine? That's how they grew up dressing for school when they were kids so it makes sense. My father went to a Catholic all-boys school in the Bronx, and my mother attended school in Spanish Harlem. My dad used to tell us stories about how nuns would slap them on the arm with rulers if they acted out in class. Times were very different. I've always been interested in two things. One, the differences between my childhood in the suburbs of Virginia, my parents' childhoods in projects of New York City, and my grandparents' childhoods in the Carribean and the Bible belt. Secondly, how that all blended together to make me who I am and place me where I am. That's what's so exciting about this project for me. Looking back to understand this moment. 
WATCH: Family Portrait Official Trailer
4. What is your favorite film or TV show out right now?
It's hard to pick a favorite film because it feels like I have a new favorite every week. A film that I could watch over and over again is Wes Anderson's The Grand Budapest Hotel. I could watch the film with no sound and it would be just as enjoyable. And vice verse – I could listen to the film with no picture and I'd still feel the beauty of it. That's what makes a great film in my opinion. When you strip it down to its essential parts, can it hold its weight? Those are the types of films I like to watch. A filmmaker that has been a source of inspiration lately is Jenn Nkiru. She's a Nigerian-British filmmaker who has gained a lot of buzz within the industry lately for her short films and music videos. The way she weaves complex and layered stories together is like nothing I've seen before. I saw her film Black to Techno recently at ICA thanks to Enjoli Moon who is the institute's curator of film. It's something every artist or lover of art needs to see. Nkiru explores the history and present day influence of Detroit techno music in a way that feels ancestral and harmonious. Her work adds something surprising and new to the cinematic landscape – that is always my goal when making a film, so I admire that. 
Photo: Courtesy of JordanShanks.com
5. Where do you want to be in 5 years?
In five years I see myself writing / directing my own TV show and / or movie. I feel very confident that one of the reasons I am here on Earth at this time is to tell stories that entertain, enlighten, and motivate people. The first film I ever saw in theatres was Rugrats in Paris: The Movie. I was about five years old. Some friends of our family took me and my siblings to see it. I've forgotten almost everything that happened in the movie but I remember how I felt. I was transported. Movies have always been larger-than-life. The projection and the sound and the popcorn – that's what brings us back to the theatre. The characters make us stay. I don't see that changing as streaming services and home theatres become one of the main ways we see films for the first time.  But there is something about seeing a film projected on the big screen. That's where the magic happens. I hope to keep a bit of that in everything I create. People want to be transported whether they're watching on their smartphone or in the theatre.
6. You've worked with leading entertainment, media and tech companies like YouTube, Complex, and Facebook. What's the biggest thing you've learned in your career thus far?
Well, I'm only 25. I'm still in the adolescence of my career. But I've had some really great opportunities and I'm grateful for the experience I've gained thus far. I would say the biggest lesson I've learned is that there is no wrong way to pursue your goals. You have to start from where you are. 
7. If you can give advice to your 18-year-old self what would it be?
Put in the work and do your research. Know as much as you can about your industry. Read the trades (The Hollywood Reporter, Deadline, Variety, etc.) Know who the power players are, what deals are being made, what technological advancements are happening. Hone your craft everyday. Ask for help. And don't give up. Also, be unrealistic. Don't listen to anyone who tells you that you can't do something. Take advice from people you trust and respect. And say your prayers. 
Photo: Family Portrait | A Film by Jordan Shanks
8. Last few questions, because your life outside of filmmaking is just as interesting. You've been cheffing it up on Tik Tok recently! What's your favorite midnight snack to cook? 
It's actually hilarious how many people enjoy watching cooking / food videos on Tik Tok. I randomly downloaded it to see what all the fuss is about a couple weeks ago. I spent three hours trying to learn the renegade (fail), and another 15 minutes adding all the effects and what not. I posted it and got 3 views. Then one night I'm cooking and I post one of the recipes for a baked mac & cheese and people were eating it up. I got like 900 views in 30 minutes! I had 3 followers. So after that I was like I'm only posting food videos on Tik Tok from now on. And now I have 10 followers. So, I've made it. Pretty much. My favorite midnight snack to make is probably…. A frozen margarita. You gotta party right where you are, at times like this. 
Photo: Courtesy of Jordan Shanks | Full Frame Film Festival
9. What's your guilty pleasure reality show to binge? 
Hmm… I just finished watching Love is Blind on Netflix. People are legitimately falling in love with each other by talking to one another from behind a wall. And they even propose and get married from behind this wall. Who does that? But it was actually pretty addicting, and some of the couples ended up being happy together. Kind of cool to see. I'm looking forward to seeing what shows Quibi comes out with. I saw that they're bringing back Punk'd with Chance The Rapper. It'll be cool to see who they get this time and how they fit it into 10 minute episodes. I'm excited for that. 
10. What's your favorite memory of being friends with Nave?
All-time favorite moment being friends with Nave would have to be… when we ran into each other at Complex. It was my first job out of school. I was working in production. I'm walking back from a shoot one day and I see Evan Lawson a.k.a. Nave sitting pretty in an all white fit with a set of giant pink headphones on her head. We were both like, "You work here?!"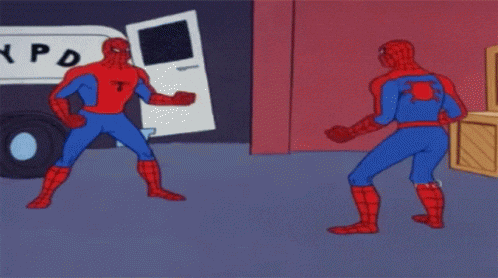 It was pretty cool. She was working in editorial. We knew each other as acquaintances at Howard, but we became friends at Complex. And look at us now. 
11. Last, but not least, what's next for Jordan Shanks?
I'm directing a number of music videos in collaboration with  some incredibly talented musicians. I'm working on a web series. I'm writing a TV comedy pilot script. And of course, I'm producing Family Portrait.  I'm also developing scripted and unscripted projects constantly through Shanks Studio.
Happy Birthday, Jordan! We hope it's amazing haha!
Follow him on Instagram here! And Check out his website here.
Founder of Naveszn.com - I'm a FL native, a Howard and Columbia grad and a creator of many things. As a polymath, I do so much. I care about so many things. Naveszn.com was the perfect tool to utilize my gifts and my love for highlighting the talents and stories of black people and culture.