After an eventful weekend in Virginia Beach for Pharrell's Something in the Water festival, my job is already calling me to pick up an assignment. Also, if you went to Broccoli City Fest and Something In The Water I know you had an amazing time. Shout out to Pharrell for putting on such a cool festival.
Back to regular scheduled programming…
Now that our mini vacays from the stressors of life are over, we're back to regular scheduled programming. Quick reminder: It's ok if you feel like you're squared up with life right now. And it's also ok if life brings her homegirls: Bills, Random Shit, Rent, Slow Metabolism and whoever else to jump in. Because guess what? You'll be fine no matter what.  You have the power to take your life in another direction. It won't be easy but you can. Remember those Passion Projects you keep putting to the side? They're waiting on you to dust them off and give it another crack.  You're probably feeling like you only have so much energy in 24 hours. Which is true but:
Rule #1: there's always room to make time…if you really want it 😉
To me, passion projects are not boxed into one particular thing. I believe that they are personal projects or activities that lead to one's ultimate happiness and freedom. For example, one of my passion projects is transforming my body to be happier with myself. Not only the outside but the inside with eating healthier and changing my thought processes. A holistic transformation of my mind, body and soul. I've stopped and started this for so long but I'm going to try it again. Yours may be learning a new skill or even starting a business. Who cares? Just do it. The amazing thing is that these tasks bring you happiness even if they are tedious. The plus is that we are now given this new found freedom to be whatever we want and possibly make money from it. There's more to life than that 9-5 and it's time to take advantage of that.
"It's easy to complain about why life is hard and why you can't do it. But the time you spend complaining is definitely wasted energy, sis. You're alive to see another day. Your gas tank might almost be on E but you still have some gas in that bitch. Push it to the limit. Life is never going to be 100% sweet and your projects are waiting for you to do them…Don't let them collect dust. And if you've started them and took a break, hop back on it." – Nave
It may not be perfect and that's ok. You are strong. Get back up and keep pushing through. Character development happens through pursuing new things and mistakes are always teachable moments.
I believe in you.
The Passion Projects will help you take time off of thinking about things you're anticipating and waiting for like a job. I take Naveszn serious because it brings me happiness outside of my job circumstance. I have the foresight to see it blossoming into something great. Create a lane for yourself when no one else will. It will pay off.
Meet Kia Spring 
She is a  2017 Howard Alumna and world traveler. Because of her love for travel and helping people, she's started her blog which documents her adventures but also provides services to help others become world travelers. She helps you find affordable packages that allow you to find destinations, flights and hotels. It's really an affordable and necessary service especially for millennials who may feel boxed in by their lack of financial freedom. Her services are for anybody of any age. If you're just feeling like you need a new scenery or the yearning to feel new soil under your feet, then she is the trip planner for you. Couples will definitely benefit especially for those much needed Baecations.  I implore you to check her out and utilize her talents.
Click the picture to check out her blog and her AFFORDABLE services.

Kia's Instagram: @springblossom95 
Rule #2: Please stop comparing what you're doing to others. Stay in your lane.
Life is a thorough fare, meaning it's just a destination between birth to death. (not trying to sound morbid) But seriously, you're going to progress, you're going to move forward but just on your own time.  I cannot stress this enough, STOP COMPETING WITH THE NEXT PERSON. My friend Jay told me, "The only person you should be competing with is your old self. Be better than you were before."
You'll miss your street aka your blessing by not staying in your lane.
Think about it this way: When you go to the grocery store, everybody is in the same place on a different mission looking for different recipes. There are always people going and coming. Even if you come with somebody, you'll never step out of the door at the same time. You come in with a purpose, get what you need, and leave. Same with life. You move to different aisles just like different stages of your life too for different recipes. So do you, appreciate yourself and your process because you got that flavor, baby.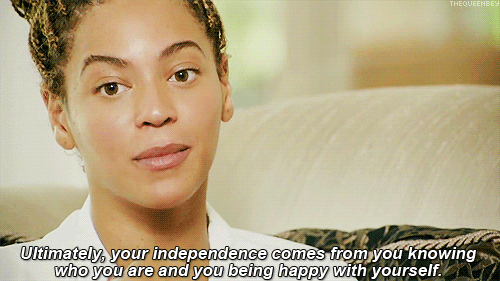 Meet Bria Montgomery
She is a 2017 Howard Alumna with the passion for motivating others to be their best selves. She is a Life Transformation Strategist and the founder of FYI (For Your Inspo) with movements like the Transparency Project. Because of her love to empower others and her knack for Public Speaking, she has gone on to start www.briamontgomery.com.  She provides services such as Life Coaching memberships, merchandise and even inspirational blog posts. If you come to her empty, I guarantee you'll leave full. Not only is she good at what she does but she is genuine in wanting to help you better yourself. Her following Instagram post really spoke to me.
Check out all of her services and even a free consultation when you click this picture.
Bria's Instagram: @briamontgomery_
Kia and Bria took their passions to the next level. They are creating a new path for themselves. Their happiness radiates through what they are doing.
Let's get serious….
No matter how much you aren't feeling like it, muster up the energy for at least one small thing that adds to your vision. Small steps are still steps, baby. It's easy to get caught up in the machine. Going to work, making your money, coming home and waking up to go to work again. It's possible to keep your horizons broad even when the sun isn't shining so bright. That's probably why many people may work on their projects in the evenings or early mornings.
Do it even if it's not something to make profit off, like a sport. Or maybe you want to learn how to swim or play the piano. Maybe even water polo. Do. That. Shit. You become more well rounded. You never know who you'll inspire to smell the roses of a fresher life.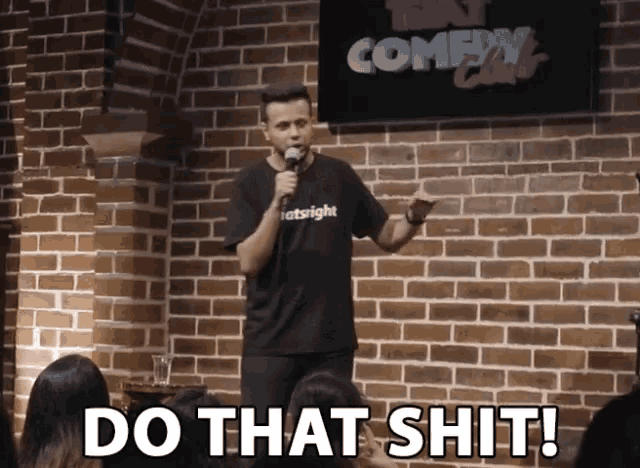 Let Me Challenge You…. #MakeItHappenMay
It's the first of the month on tomorrow. You have a day to lounge around but May 1st is your reset! We'll call it #MakeItHappenMay. For the entire month of May, we're going to take a small step each day to add to a much needed goal of yours. I'll be posting on my personal Instagram and Facebook to document my progress. I hope this helps you. Remember, 21 days makes a habit. At the end of May, I'll be posting my results and yours!
I believe in us. Now let's make something shake!
Founder of Naveszn.com - I'm a FL native, a Howard and Columbia grad and a creator of many things. As a polymath, I do so much. I care about so many things. Naveszn.com was the perfect tool to utilize my gifts and my love for highlighting the talents and stories of black people and culture.