**Warning Article is riddled with gifs. Proceed with caution**
I found my fake ID this morning. It really took me for a loop because this bad boy looked fraudulent. The font was out of place…everything was just OFF. That's what it looks like when we walk out of God's purpose for our lives. Out. of. place.
And shout out to God because everytime I was set to do any type of scam that the college kids were doing; it just didn't work for me. Like that one time I tried to flip the $100 to get $1000 and thee scammer was like "the ATM said Out Of Order."  But that's a different story for a different day. (lol) The bottom fake (but real) ID looks better.
An ID is something that many of us carry around to drive, get into work,  or maybe even the club. But this Christ identity doesn't come with a physical card. It comes with a light on the inside of us that radiates outwardly. Our light is all we need for people to know who we are associated with. Now I bet you're asking, "How did I get this new ID?" Well I'm glad you asked. Let's get into it, beloved.
Romans 10:9 says, "If you declare with your mouth, "Jesus is Lord," and believe in your heart that God raised him from the dead, you will be saved." and that's it!
Here's my story
Have you ever started something and had been doing it for a while and was satisfied until one day things changed? Like things seemed like they were coasting along nice and easy, but all of a sudden you hit turbulence that you didn't even know you needed. Yeah that was me.
Hi my name is Evan Lawson and I rededicated my entire life to Christ.
2020 was destined to be a foundational year in my life. Everything thing came crashing down…for the better even during chaos. You may have seen my content change, noticed that my music was under the genre of Christian/Gospel, noticed my baptism on my personal Instagram or Maybe you even found yourself referring to me as a Holy Rolling Bible thumping Jesus Freak. Whole heartedly, call me what ya want.
Never in a million years did I think that in one year would I go from a hoe to holy, yes I said it; to perfect while being perfected.  In Jesus, I found the light.
Ok let me get into the story. 
In 2018, I was 23 years old and had just graduated from Columbia University in NY with my Master's and from Howard University in DC in 2017. Yall, I was at the edge of what I thought was "living the life." I'd made it through 5 years of school and the price was soon to reveal itself.. I. HAD. MADE. IT. (so I thought)
This first section might sound like a lot of name dropping but it's for a reason. I was covered by God but still off course a bit. How yo resume heavy but yo soul empty?
I was climbing up the clout ladder. I met Anna Wintour, conversed with Virgil Abloh, spent my last $2 to get Whoopi Goldberg a water, interning under the Fashion Editor at Complex, interning for New York Fashion Week aand a host oof other things. I was on a fast track to being a fashion mogul…in my head. I remember working the Kith: Versace & Tommy Hilfiger show where I was escorting celebrities, walking through parties with Lebron James, Justin Beiber, 2 Chainz and speaking to Tommy Hilfiger and figuring God was taking me straight to the top.
Meanwhile, it was all a facade. I was broke, broken, depressed, hating grad school and not understanding why I wasn't feeling fulfilled.
But God, being my Father whose hand is sovereign said…
In September of 2018, I'd completed everything having to do with Columbia University and literally would not let go of the fact that I didn't have a full time job to sustain me in NY. I packed my bags and decided to couch hop for a week fully knowing that it wasn't going to pan out how I wanted it to. So I moved back to Tampa. (I'd told God I never really wanted a full-time job anyways but hey) After all that, I came back to Tampa and was….depressed.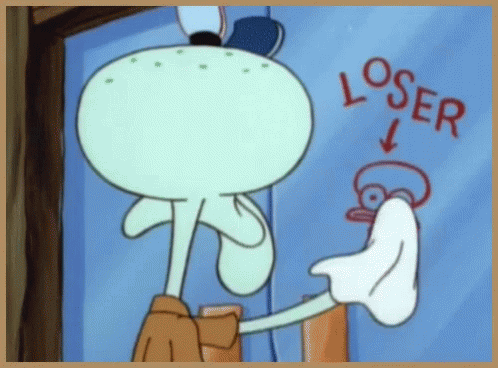 Darkness was not new to me but it felt like a new dimension of it. Drinking and overeating with occasional weed was just not even hitting the same. On top of that, I was a substitute teacher. LOL At least in college, I was having "fun" but Tampa I stayed in the house most of the time or went to Club Skye, Whiskey North, 1828 and other occasional hole in the walls. THE GHETTO…I had a girl ask me "What are YOU doing here?"
Meanwhile, satan was like…
He kept bombarding me with thoughts like, "How you go from working in the industry to watching people's kids?! Girl you're down bad." or "You gotta do better. Keep up the facade until something else comes up." or "You also been trying it big time with all these dudes who just don't care about you….look at you, with ya lonely self."
I wanted to be fight him so bad. But also I was destroying myself with self sabotage. How ima fight him when I'm fighting myself? (The below gif is a representation of me holding myself back from satan to go self sabotage. So I was doing his job for him.)
In the end of 2018, I thought God came through with the come through. I had gotten the opportunity to interview for the assistant to the Editor-in-Chief at Teen Vogue. I flew all the way to NY on my lil substitute teacher pennies, yall. And guess what? I ain't get it. And then didn't get a rejection letter. I had to hound them, Chile. I wanted to fly back up there and allow security to drag me out like that one time me and my friend got chased out by security during fashion week.
At this point God was beating the pride out of me. I started back thinking, "If only I would've cherished college a little more." Meanwhile back then I was well dressed, depressed, and under the influence 24/7 in college. So what freedom, beloved? But these lines reminds me of the Israelites and Moses when God brought them out of slavery in Egypt. Satan is so unoriginal when he's trying to break down believers.
Exodus 15: 11-12 says "Then they said to Moses, "Is it because there are no graves in Egypt that you have taken us away to die in the wilderness? What is this that you have done to us by bringing us out of Egypt? 12Did we not say to you in Egypt, 'Leave us alone; let us serve the Egyptians?' For it would have been better for us to serve the Egyptians [as slaves] than to die in the wilderness."
Little did I know, God was bringing me out of Egypt by bringing me back home. I had fallen so deep out of his will for my life. No one even knew me for who I truly was. Shoot, I hadn't sang in 5 years…sommethiing I'd done my entire life. It was just confusing because I'd prayed to live in NY. I'd told God that I wanted to be in NY working fashion…IT ALL HAPPENED. SO WHY AM I HOME IN NO MAN'S LAND?

Here are some lessons God was teaching me: "Your will is not my will for your life."
1. Your value does not come from your accomplishments, what you wear or what you do for people. 
2. Just because you are amazing at certain tasks does not mean that's your purpose in life. People will always hype you if you are good at something but that just means that you're good at it; not that you're called for it. Romans 11:29 says For the gifts and calling of God are without repentance. Meaning you can still live outside of God's will and use your gift even if it's not glorifying Him.  
3. Most importantly, if I'm not the head of your life…you are out of order.
Things got a little brighter in 2019…
In 2019, I wrote God a lengthy letter about the man that I wanted because clearly if may job isn't validating me then a man would. (that's totally sarcasm) At the end of 2019, I felt like God had answered my prayers. I met Ardail. And I thought it was about being in a relationship and God literally said Ok…now I got her. He had me right where he needed me.
Through my now fiancé I rededicated my life to Christ. I experienced Christlike love with Ardail (aka I am a handful). Then I got connected to his bible teaching/believing church, The Center For Manifestation which changed my life. The rest is literally history.
2020 Changed my Life
In 2020, my business Naveszn saw the most business its ever  seen. I got enough listens on my music for substantial paychecks. I got engaged. I've been hearing from God and understanding His word. Breaking generational curses. Even in trials, I'm nowhere as weak as I was guess why?
Because I know may purpose through Christ.
I gave my old life up for Jesus. I realized that my talents are to spread His Good News. This lil platform that I'd started in 2019, writing beautiful stories is now in a new place. Here's our new identity:
About Naveszn Official
Naveszn Official is a Christian lifestyle brand reborn to bring all people to the love of Christ through media, experiences, art, retail and innovative ideas.

Nave being the central part of a church building, intended to accommodate most of the congregation and szn (season) being a time characterized by a particular circumstance or feature; Naveszn presents uncoventional ways of reflecting Christ and spreading love in the earth during the end times.

As creatives under The Master Creator, we focus on enlightening the world through His Marvelous Light and creating solutions to help and uplift the less fortunate.
Join us for the ride!
If you're looking get this same ID all you have to do is exactly what Romans 10:9 says, "If you declare with your mouth, "Jesus is Lord," and believe in your heart that God raised him from the dead, you will be saved." and that's it!
Author: Nave Sizon
Founder of Naveszn.com - I'm a Child of God simply trying to show people the love of God in many ways. I want people to see that God cannot be boxed in and that He is so multifaceted. Jesus is my Savior and I will continue to make his name famous in the earth.