Have you ever finished listening to an album and when it was done you felt as if you just left the movie theaters? The only thing is, the movie theater was between your two ears? It's crazy that some music captivates you to the point that you find yourself just sitting, imagining the stories, grooving to the beats, as they smoothly transition to the next, and feeling the emotions of every track. That is what you call an experience. If that is what you're missing in music then DUCKWRTH's SuperGood is the album for you.
It takes you away and makes you feel pinks, oranges, reds and blacks. (For those of you who also have synesthesia, you understand.) There's such a captivating aspect about this album that we seem to rarely see in the era of microwavable music. Music nowadays is warm, then cold, and now we aren't interested anymore. But this….this was different and timeless. From the story line of falling in love to getting ya coins right for yourself and your girl/potential girl, wondering what's up with 12 and the Prison Industrial Complex, or simply not doubting the power of Christ in these crazy days; IT TOOK YOU THERE from the very first track.
It hits you with a new, yet old-school-soul-deep love for the early late 70's Parliament, Funkadelic and the Isley Brothers to the early mid 80s Prince and then all the way to that mid 2000's The Dream's Love Hate feel.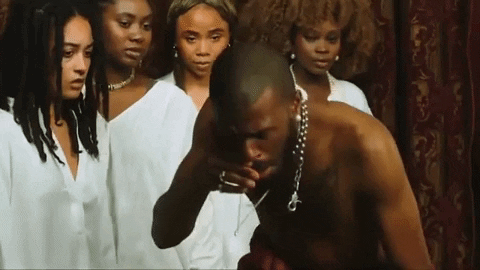 Now let's get into our favorite songs off of this masterpiece.
New Love Song and this minimal, epic visual and lyrics really had me hooked. The confidence in God, himself and love that he exudes in the lyrics with lines like:
They open up they eyes and said they can see me
Miracles happen every day, that's a repeat
Honey-infused vocabulary
Sticking to your heart like clogged arteries
Lemon in my tea, New Skateboard P
No one every kills my God energy
So nigga, fall back, home runs like a ball back
If you got a problem, I got numbers I can solve that
One thing I specifically loved is the feeling of California being represented. You really felt the old school – California vibes through the words almost like you were there.
"I'm tryna eat apple seed, I plant some palm trees. Candy paint, old school bouncing on threes, Bounce so high found a ribbon in the sky. Laid hands on the blind and word to Stevie."
But can we talk about the transition into Money Dance featuring the talented Jean Deaux with the end of the song interlude????
This song will make you immediately go to the Louis Vuitton or Telfar website to buy some type of purse that you probably can't afford because you're just feeling on top of the world and motivated. Like "Who gone tell me anything with my new purse with the bands I'm manifesting in it?" But the transition into "Trickin'?" floors me. It's so perfect and seamless. When Trickin'? came on, somehow dollar bills appeared in my hands and I was up like:
M-O-N-E-Y
Do your money dance
M-O-N-E-Y
Twenties in my hand (E-Y)
M-O-N-E-Y
Keep my pockets thick
M-O-N-E-Y
You shook him way too quick
But also let's talk about Too Bad. One thing that needs to be recognized and acknowledged is his true homage to the sound and feel of Prince. Too Bad gave me all types of 1980s Prince vibes, Raspberry Beret to be exact. There's so much here.
Side note: This SuperGood album is good for any stage of love. Whether you're dating, lonely, married, got played…..it's just perfect.
If I go through every song, you'd probably be reading for an hour because it's just that good. But next can we speak on the boldness of Kiss U Right Now. This song gave me mid 2000s Justin Timberlake and The Dream vibes. It was also the BOLDNESS for me…. Doesn't every girl just want her man to openly grab and kiss her in front of everybody?
We stan a bold King in love with his lady & showing public displays of affection.
But just when you thought that no more flavor could be added, he gives us House music in tracks like Coming Closer ft Julia Romana and G.L.A.M.
…and that's when I'm sure many of us found ourselves duck walking… (GET IT? DUCK…Walking…Ok maybe I'm the only one who laughed at that)
Now let's Dive into Did U Notice? ft Julia Romana because we all know that feeling of being broke but still feeling fantastic while wonder if people still notice. This song gave me the vibe of "Yeah you ain't notice me when I was down and out, but it's all good." A real underdog testimony here.
Ok I couldn't wait to get to Super Bounce. I think any lover of funk and early to mid 80s music lovers will gravitate towards SuperGood. This window gave us all types of funk, love, and synthesized music. But also anybody who loves the unique eras of Outkast and early Kanye West will love this . The elements of this song are so detailed. The background with samples and other instrumental additives made my heart smile. This is, with no exaggeration, the song of the year.
And to be in love but working out inner problems is a special place to be in. The girl that they are rapping about has been every girl or guy in one way or another. Tryna smoke your problems away or maybe wanting to spazz at that annoying person at work while having somebody who loves you by your side is a vibe.
Get to riding in the chariot
With my lady, I'm a marry her
Got the diamond in the back, yeah, yeah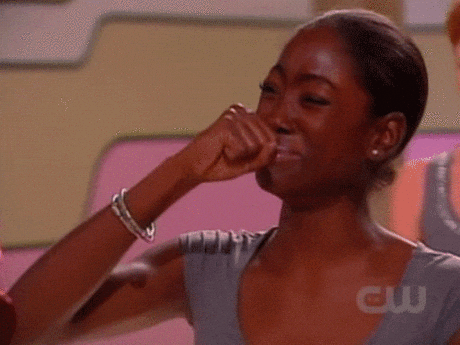 But when the dynamic duo of EARTHGANG said these iconic lines we all felt them:
"She say she don't wanna be thirty years old, asking, 'what's the tea?'
Clicking on pictures, tryna envision places she really wanna see"

"Girl, with you, my life is perfect
God, can wait, no shame to say but your soul's yearning
It'll keep burning 'til you cross paths"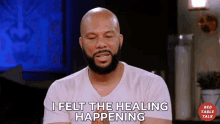 "Point the finger to the 12, funny that weed is legal – But them D Boys sitting in their cells. Set the homies free, free as a bird, free as a bee. Free as the leaf that's from the tree that blew to me"
We stan Bible References!
In World on Wheels ft Kyle Dion he mentions "I'm losing control, so Jesus take the wheel" or in SuperGood, he says: "I grow my beard like Abraham, And promise is the promise land. So pull and we all go ham 'cause."
Ok whew…lastly, A song with Alex Mali and DuckWrth is overwhelmingly good. The beat that was used…perfect.
I just want to mention what our good sis, Alex Mali said…
Moving only to inspire
You preach I preach to the choir
It's something you can't deny
You keep on fighting no crying
Forget what they say
You gonna find your way
Who is the world finna try? Not us because we gone make it regardless! In times of Covid 19, there may seem to be road blocks in front of you but they don't matter. This song is everything that we needed to sum up the times and the album.
Duckwrth gave us a classic full of gems and we should be nothing but grateful. This should teach us the beauty in being confident in your individuality and passion and pushing through anything. That's the very root. Thanks Duck, it was truly SuperGood and we are forever grateful.
Follow DUCKWRTH on Instagram, Youtube and Twitter. His music is streaming on all platforms. Check it out here.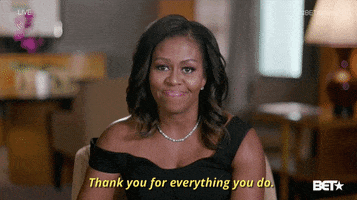 Powered By Naveszn Official x Universal Music Group's @1824.
Founder of Naveszn.com - I'm a FL native, a Howard and Columbia grad and a creator of many things. As a polymath, I do so much. I care about so many things. Naveszn.com was the perfect tool to utilize my gifts and my love for highlighting the talents and stories of black people and culture.