"Cast your cares upon He who died upon the T Tree. You ain't gotta lie too kick it. You can be free. Who the son sets free is free indeed." These are the words from Christian Rapper, Ardail Legendary's latest cover entitled "Love!" He dropped this vibe on the perfect day; no other than Resurrection Sunday.  As the art work shows him casually walking towards the sun with the words love seemingly spreading from his heart and the Tampa Skyline in the back, we knew that this would be a necessary vibe.
It's an impeccable cover of Drake and Jhene Aiko's song "From Time." Legendary reassures listener's that while times may get tough, walking with God makes it easier: walkable…bearable…doable.
He starts the first words of the song with "Done running from time, shine like the sunshine. Too much behind scene, I'm fine on front line. Power in a sound mine, self doubt sometime.  People searching for purpose I found I done found mine."
First of all, how clever to begin the song with the words "Done running from time" in reference to the original song but with a new twist.
Over these past couple of months, many of us have seen times like never before. A sound mine is something that we yearn for because we take in so much negativity on the daily. It's forced us to search for the real meaning of all of this. Maybe it has prompted the search for purpose when you may have been laid off from a job that  seemed so permanent. Or maybe this time alone has given you room to contemplate who you are and what you mean to this life.  That's why the words that he uses resonate so much with EVERYBODY. But there is always one consistent fact and love that has never changed and it is God's. It shows you that seeking God in all times is the only true thing that will sustain you and give you peace that surpasses all understanding no matter what things look like. Who doesn't need reassurance sometimes?
And have you ever just wanted to vibe but not listen to something that's going to weigh you down?
It's too often that we look for songs to vibe to while also looking for songs that have more meaning than the average radio hit. In other words, we just want music and melodies to touch our spirits and remove us from the present state of life's daily occurrences. Something smooth and digestible to blast in your car, while you're getting dressed and maybe even a kick back. This song really does just that, as does all of Ardail Legendary's music.
He even touches the subject of Lust vs Love…
"Lust ain't Love. The club ain't the club without it." *whew Chile* He just read the room for filth.
All of these are subjects that hit hard at all times. For example, all want to be loved along with the physical part of it but it's so easy to get them confused. Or getting off track from your purpose. We're all going through it. But most of all, he reminds us that God is love. And he has equipped us from the day that we were born with the tools to succeed. We got it; now it's time to see it.
But I think my favorite part about Ardail Legendary and his music is he makes it cool to worship. He makes it cool to rely on Jesus and vibe at the same time. Now THATs what we need. My favorite part is when he sings:
 "Who the son set's free is free indeed. Freedom, Freedom. We need Freedom. What's the reason, going through the season with no freedom. That's not freedom. That's not love."
That's a powerful statement right there. On top of the fact that he sounds so effortless in his singing. This is what we need especially because we've been locked in our houses. I don't know about you but I'm going to be blasting this all year long!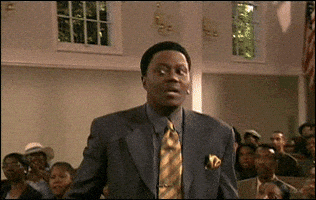 To keep updated with his music, performances and much more follow him on Soundcloud and Instagram.  He's got some AMAZING things in the works and you aren't going to want to miss out!
Author: Nave Sizon
Founder of Naveszn.com - I'm a Child of God simply trying to show people the love of God in many ways. I want people to see that God cannot be boxed in and that He is so multifaceted. Jesus is my Savior and I will continue to make his name famous in the earth.