"He's a God of the circles. He's a God of ups and downs. Ain't nothing new under the sun. Ain't nothing new to the Son. He's a God in the trials. He's a God in the meltdowns. Ain't nothing new under the sun."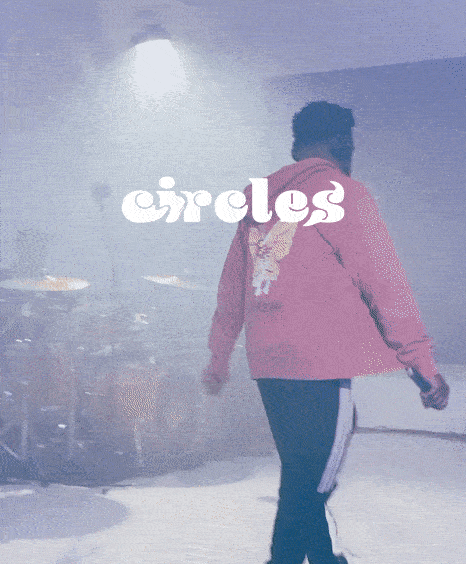 These are the lyrics from the defining first song entitled circles from Dante Bowe's sophomore album Circles.(Bethel Music) These words are so fitting for the times that we are in right now. This is a time where many people are questioning the level of presence that God has in the world. Clouded by Covid19, protests and injustices for black lives and everything else happening in the world; many people ask, "God, are you there?" And we can all relate to what he's saying because we all have  "a story to tell." Bowe brings us together on this revelation. No matter who you are, we all have something we've gone through that has made us reliant on God when we couldn't do anything else.  Yet through it all, this album reminds us of these two verses:
"Peace I leave with you; my peace I give you. I do not give to you as the world gives. Do not let your hearts be troubled and do not be afraid." John 14:27
 "Rejoice always, pray without ceasing, in everything give thanks; for this is the will of God in Christ Jesus for you." 1 Thessalonians 5:16-18
"Even though I walk through the darkest valley, I will fear no evil, for you are with me." Psalm 23:4
This album helps us remember that we are working with the same faithful, loving and merciful Father who walks by our side in every cycle of life.

If you thought your life changed from hearing, "The Voice of God" then you'll definitely have your headphones or speakers blasting nonstop to Circles. As the Columbus, Georgia native sings we get a true understanding of the love of Christ, family, love and hope.

Often times,  listening to music we want a story, a feeling and a word. We eagerly search for that ethos, pathos and logos. Dante gives us all of that plus more. There are so many vibes in this project that pushes you from tears to smiles and from sound to sound. It had that 2005 Kanye with College Dropout emotional/familial appeal, then back home to your grannie's church with the keys, to a sweet Cali vibe; It's safe to say that this project is a 10/10. And that's real, no gas. So let's talk about it. When we move to the second track, okay featuring Trevor Jackson and LAEL we hear Dante say,
"I might have 99 problems but my faith ain't one."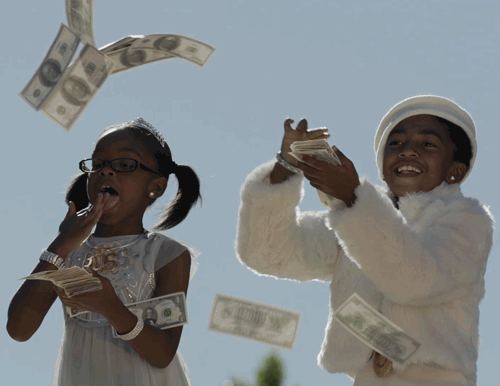 Who else felt that?
The harmonic blend of voices made me want to ask for a Chance the Rapper remix. (That is, If remixes are still a thing) That collab is something that the people need to rally for. okay truly makes you feel like driving down the street in a convertible with your pals, basking in the sun and the Son's glory. This was a perfect segway into the album's single joyful. The intentionality of curating a vibe was serious and I appreciate that. These songs remind us of the indescribable peace and joy that Jesus gives us.
And then you have just me which places a demand on self care. Time alone with yourself and God is what we all need. I imagine that this might've been Jesus's anthem if it was out during biblical times. You know, His vibe whenever He'd go alone to pray. Imagine the disciples knowing that Jesus was about to dip when this song came on. But on a serious note, we need time alone to be refilled  and to just be with yourself. Self time is healthy and necessary.
Jesus used to be like…
All God's Children brings us into the love of who our Father really is. Bowe gives us a vivid picture of his family and their dynamics and situations. With references to his cousin Dominique who iso currently incarcerated and other family members, he reminds us that God's love never departs from us but people do. So it is important to love and forgive while people are still present to do so. This song perfectly segways into real kind of love which depicts what real love is. "Something that doesn't gives up easy."
4 Love is patient,
 

love is kind. It does not envy, it does not boast, it is not proud.

 

5 It does not dishonor others, it is not self-seeking, it is not easily angered, it keeps no record of wrongs. 6 Love does not delight in evil but rejoices with the truth. 7 It always protects, always trusts, always hopes, always perseveres.
8 Love never fails. But where there are prophecies, they will cease; where there are tongues, they will be stilled; where there is knowledge, it will pass away.
I won't spoil the rest because I want you all to enjoy it for yourselves as much as I have. He has truly set the standard for good music ands summer anthems for 2021. This album is 13 songs of pure vibes. This one was for the kingdom! Thank you Dante.
Check out the music video to joyful below.  Circles is out now on all streaming platforms. Follow Dante here on Instagram for more updates!
Author: Nave Sizon
Founder of Naveszn.com - I'm a Child of God simply trying to show people the love of God in many ways. I want people to see that God cannot be boxed in and that He is so multifaceted. Jesus is my Savior and I will continue to make his name famous in the earth.