It's been a long, HOT eventful summer; also acknowledging the effects of global warming with it feeling like 850 degrees outside. And just when we thought Hot Girl//Hot Boy Summer couldn't get any hotter, we received the City Boy G Mix from Tampa Legend, Tom G. ft Lil Duval and Kamillion with fire cover art by yours truly. Sidenote: It was a childhood dream come true to be able to do the cover of this classic song. I'm still not over it, y'all.
Tom G dropped the original song and dance 14 years ago back in 2005.
If you are from Tampa, you probably City Boy'd really hard and even lost your marbles when you saw the video featured on 106 and Park back in the day. Everybody wanted to be a City Boy or a City Girl. If I'm not mistaken there was also a City Girl dance. So Summer '19 is pretty much feeling like 2005 again with this friendly City Girl vs City Boy rivalry just on a nationwide scale. It was a cultural past time seeing dudes in XXXL white tees dancing hard and girls getting really low to see who did it the best. I think I can speak for everyone and say how good life was during these times.
 2005 was one of the greatest years to ever do it.
Now with the coming of City Girls, Yung Miami and JT, we found a resurgence to that unbridled enthusiasm that spews from Floridians. This time is had direct traces of Tom G's legacy. This energy reopened the cap for the heartfelt nostalgia of what it meant to be from your city and the pride you felt about it. "And I'm so 8-1-3, bae." (IYKYK) You often hear people refer to them as Ghetto or Ratchet but what we call that is carefree blackness, making it's way out of the mud to shine like the diamonds they truly are. Period. And with the resurgence of other amazing women rappers in the game like our good sis, Meg Thee Stallion, we declared Summer 19′ City Girl // Hot Girl Summer.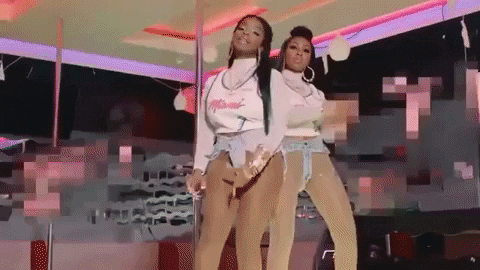 But this culmination of people and events made the perfect room for a legend to get his credit, Tom G. In order for the City Girls to run, The Original City Boy, Tom G had to "get low wit it then krank back up."
If you were paying attention to Nicki Minaj's Megatron Challenge, you may have seen him and heard his bars.
Tommy Gunz aka Tom G is no rookie to the game…better yet a seasoned veteran. From his City Boy song to his heartfelt verses on "On & On" you see why we need to give this man his credit and why it's his time to shine. His 15+ year rap career has been giving us nothing but gems.  Every Volume of Skroll Music needs to be put in the Library of Congress or wherever they put classic music. I've never seen a man with so many bars. From his "Pressure Bust Pipes" mixtape, we knew that that pressure would forever help him create diamonds. His Team Fetti Empire is now a staple to Tampa culture.
What I love, and I'm sure everybody loves about Tom is his transparency and realness. He never claims to be perfect but is always trying to instill a sense of pride and hope into us through his music.  He cares about our community and city like our Mayor should. But at the same time, he reminds you that life is about having fun. That's when you pop on that "Hunnid Roundz." Or it's always time to celebrate life's wins. If you just graduated , ordered 10 Wangz and Fries or if your dawg just jumped,  he's got a hit for every occasion!
I will never forget when I was on a boat in New York on the Hudson River at a party called Boozy Bounce . The DJ threw on Hunnid Roundz and I lost my f*cking mind. Not only did I lose my mind, everybody else did too.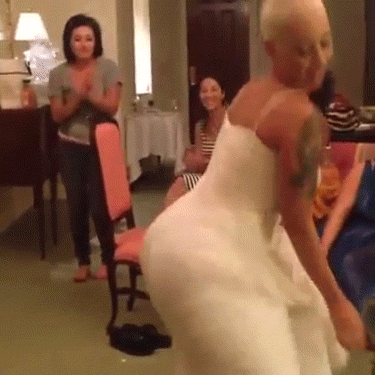 I say all this to say, we need to give our legend his credit while he's still in the game. Give this man a record deal! Shit, A Hunnid Mill just for providing the vibes for years. Thank you Tom for being you and putting on for the city. Tampa appreciates you. You're the GOAT. You Like Dattt!
My reaction when I hear "F*ck Some for the 10 Wangz and Fries"
Follow Tom G's on Instagram Here  Or Check out his Music Here.
Founder of Naveszn.com - I'm a FL native, a Howard and Columbia grad and a creator of many things. As a polymath, I do so much. I care about so many things. Naveszn.com was the perfect tool to utilize my gifts and my love for highlighting the talents and stories of black people and culture.