"Even better than I was the last time baby, ooo ooo ooo ooo I'm good!" Whenever I hear that intro, I feel this overwhelming sense of nostalgia that almost forces me not to listen. When Chance posted that it had been 6 years, it reminded me of that once transformational period in my life.
One of my favorite things about music and it's connection to nostalgia is that it allows you to relive a moment in time. I always see cartoons or shows talking about these inventions of time travel machines when really we have it at the palm of our hands. Music. It's crazy to think that that was almost 6 years ago. Time flies in the blink of an eye.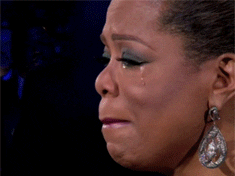 My journey through listening to Acid Rap is somewhat of a big puzzle.
I remember being a high school senior in Tampa. All of the kids at my school were going crazy over these rappers named Chance the Rapper and Mac Miller. I just thought it was a hype thing as most high school trends and people are. I had no idea that these were dynamic rappers at the dawn of groundbreaking careers.
RIP To Mac Miller
I still had never heard any of Chance's music until I entered Howard University in the fall of 2013 when I met my friend Ryan aka Rymacc. Whenever I'd see him around he'd greet me with "Thirsty, thirsty tryna choose." Thinking back on it, I'm not sure what the hell he was trying to insinuate (lol) but eventually I asked him, "Nigga, what fucking song is that?!" He said "Juice by Chance the Rapper." I gave it a listen. And it was exactly what I needed to  remember…that I had the juice. I don't know if yall know, but navigating your self esteem as a freshman sucks. After that day, I literally played that song for months straight until I was introduced to "Cocoa Butter Kisses."
I use to be the type of person who would sometimes listen to just one particular song, unless it was The Dream's LoveHate album which I knew and still know straight through, transitions and all. If you know, you mfn know.
I'll never forget living in the Tubman Quadrangle in one room with two roommates. My one roommate that I shared a bunk bed with was talking to her boyfriend back home and he would send her songs. One particular day he sent her "Cocoa Butter Kisses." From that day, I blasted that song for literally another month straight. I still hadn't bumped the whole album like that but the pieces were falling together. This was during the time that I was also navigating my naive freshman year love life, smoking more weed and being exposed to not so kiddy things.
But it wasn't until Springbreak that year when I had no one except for my own company and the walls of my dorm room. Moving up to Howard had already been a struggle for me and my mom. So when it came to SB, I didn't have the funds to go to Panama, Miami or even out of the country like everybody else. Nor did I have a huge group of friends to go with or money to fly home. I stayed in my dorm, with only the foreign exchange students for a week.
It was lonely but Acid Rap helped me fall into a week of true introspection.
Good Ass Intro lifted my spirits from a bout of sadness that I could've easily stayed in.  "Even better than I was the last time…." or "I'm goodddd." The spirited gospel-soulful influence just made me see the beauty in the struggle somehow. I felt blessed to even be at Howard, in DC and even the Quad. I was "better than I was the last time"…the year before; Struggling as a high school senior and studying for IB exams that I wouldn't even pass. The tape also made me feel like his childhood influence from living in Chicago and the loss of his friend, could somewhat relate to me being from Florida, the the killing of Trayvon Martin being two years before and coming back home to people from my hood killed due to gun violence. Shit was just getting crazier back home. I could feel Chance's pain through his words. And random enough, I remember earlier that week me and my bestie, Kheeezus were caught in a police chase in front of our dorms. (crazy and kind of funny when I look back on it…we literally were running and saw the dude being chased running behind and passed us along with the cops and their guns. Then her dorm forced me out during the police search. On top of that we were harassed and felt in danger of being robbed at McDonalds the same week.) All of these things were just whirling in my head. I didn't leave for the rest of the week. I guess niggas really were still getting bodied for Foams. I felt "Lost" and found at the same time.  I had to talk with God.
There was no sound like Chance out and still isn't. Everything about the sound, or even that dramatic pause in Pusha Man was perfect. Soul music. His signature scream was freeing. His genuine journey being a young person figuring out how to deal with trauma, experimenting with the pain, figuring out what was wrong and right, questioning God when it seemed like his phone died whenever we called on him, and re-finding your voice. I'll forever be grateful for this honest body of work.
Speaking with everyone about it's influence on their life, it was a time of finding yourself. With the  cigarettes and Acid, Chance helped us all rise from the ashes. Acid Rap to Coloring Book showed us that God's phone never really dies when we call on him, he's just there listening and taking notes. He is faithful to us. It all get's better with time.  Acid Rap is timeless and forever relevant. I'm thankful for it and so are so many others.
 Acid Rap resonated with so many people…
When I first heard Acid Rap it was a FEELING. It was relaxation. It felt like home to me. All of the sounds, the person rapping and throwing in singing notes, the choir, the stories in the music.. I felt like I knew him. Was this my new crush or my cousin? Chance has the suave swag with the tough demeanor that you just love. At the same time you feel like he is your cousin or your homie. He didn't sound like he was attached to a label, and I hope he keeps it that way. Acid Rap is a classic and a very warm introduction to one of my now favs, Chance the Rapper, Husband, Father🙌🏾❤️👑
So boom! I think it was my freshman or sophomore year in college. It's lowkey crazy to see how far bra came because when that dropped it was the beginning of his ascension in a way! I remember listening to 10 day and thought bra was straight so I gave Acid Rap a listen and that's what truly turned me into a fan. Anyone who is familiar with "Be" (an album by Common) can see how Acid Rap sort of took some things from that project in a really good way! All in all, I remember playing it daily and I still play Good Ass Outro. It's so 2009 Kanye-ish. Really a great body of work, in my opinion.
Check out Deaudrick's album "Ebony" #Quality
2013 was an odd year. I didn't know what I wanted to do in college, I was in a fresh relationship and I generally had no idea what I wanted to do as a career. As most of my friends where going to internships, I was going to the studio trying to find my voice. I wanted to express myself and my favorite medium was music. Writing was never hard for me but at this point in my life I was uninspired. That was until I heard "Cocoa Butter Kisses". That song as well as the entire Acid Rap mixtape changed how I viewed music. It was a breathe of fresh air in a music industry that I perceived as boring, repetitive and childish. From track 1-13 I heard an artist who I immediately connected too because I felt like we had the same childhood. It was unbelievable. I heard a hint of Kanye, a splash of John Legend and tape that has so much soul, it took me to church.
Thank you Chance the Rapper for 2013, you did a good ass job.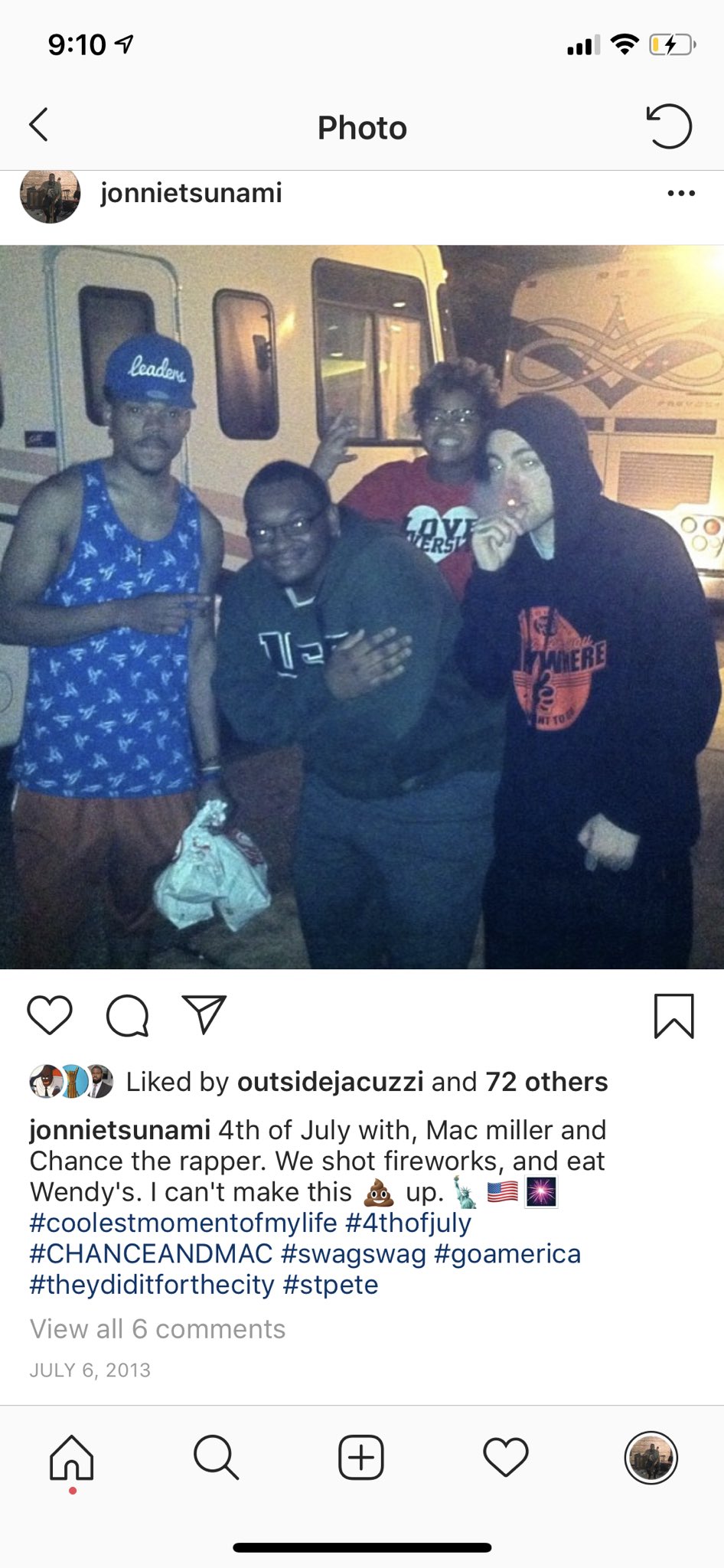 Check out Jon's EP Before I'm Gone and group project It's Not You It's Me Part 1 #quality (This right here brings me hella nostalgia and tears. Such underrated projects)
Also go Support  and donate to Jon's Icecream drive to help foster children have birthday parties.
So before Acid Rap, there was Common and Kanye. As a guy from New Jersey, with the exception of the 2 guys listed above, I couldn't see Chicago beyond drill music. Chance singlehandedly made me search for new sounds from Chicago rap artists, i.e. Vic Mensa/SAVEMONEY, and I grew a newfound love for Chicago's music scene. Not only did the mixtape make me appreciate Chicago's music more but it made me take new routes with my own music. I went from this backpack rapper to really embracing all forms of artistry and incorporating unconventional cadences and rhyme patterns in almost everything I did. Acid Rap changed the game for me and I'll always appreciate Chance for opening my eyes to how far the rap genre can stretch.
Check out Rymacc's mixtape "Mood"  #quality
The first time I heard Acid Rap was in 2013 during my first week as a freshman at Howard University. I remember being instantly consumed by it. The instruments, the beats, Chance's voice & and cadence –I'd never heard anything like it. Before Acid Rap, I would just listen to whatever happened to be on my iPod or whatever was popular on the radio, essentially unmoved by it all. But when I heard Acid Rap all of that changed. For old music, it had me hearing things I'd never paid any attention to before. For new music that dropped during my tenure at Howard and even to this day, it really made me think about an artist's intention with his or her music on a level I'd never before bothered to explore.
For probably a straight month, Acid Rap was all I listened to. To every new person I met in class or on the yard, after introducing myself the first thing I usually said was "you heard this Chance tape?" I didn't think I could love Acid Rap anymore,
until I was smoking on the yard with a couple people, including the guy who would soon be my boyfriend at the time, and Lost was playing. All at once, the feelings I felt about being away from home (at no other place than Howard University), being
around new, beautiful black people, and experiencing love for the first time all hit me at that exact moment.
If someone were to ask me what my favorite track on Acid Rap was…I couldn't tell you. Every time I listen I have a new favorite. One day I might listen and hear something in a song I didn't notice before, and for that day, it might be my favorite. On a different listen, one of the songs might make me feel a load of nostalgia and throw me back into 2013 and in that moment, that's my favorite song. I will say on any given day that my favorites usually rotate amongst Lost, Smoke Again, Acid Rain, Chain Smoker, and Everything's Good. Acid Rap is one of my favorite projects by any artist ever (and I don't say that lightly), for a multitude of reasons that would take up more time than people probably have. When I left college and moved out on my own, I wanted to
continuously remind myself of those reasons, so I hung the cover art of Acid Rap in my living room, and it'll go with me to every house I have, right next to Mac Miller's (may he rest in peace) 'The Divine Feminine.'
###
Thank you Chance for Acid Rap.
*Only Quality Music was endorsed on this post.
Founder of Naveszn.com - I'm a FL native, a Howard and Columbia grad and a creator of many things. As a polymath, I do so much. I care about so many things. Naveszn.com was the perfect tool to utilize my gifts and my love for highlighting the talents and stories of black people and culture.