Too often we hear the words "R&B is dead." But how could R&B be dead with multidimensional artists like Ambré releasing music?
If you haven't listened to Ambré's Debut EP "Pulp" by now, then you surely are missing out. Although it was released in November of 2019, every time you listen to it, you hear something that you didn't hear the previous time. This New Orleans native and Grammy Award winning writer is the new wave of the genre. With hits written for H.E.R. and opening up for Lucky Daye and Kehlani on their tours, we surely know who to keep our eye out on. I recently came across her song "FUBU" from an Instagram ad. It was a golden discovery that made me feel a little less guilty considering my prolonged scrolling. After checking out the entire project, I can wholeheartedly say that I am an Ambré Stan…just like that.
Ambré's angelic tones and smooth melodies on Pulp truly incapsulate every emotion that you could feel towards being in love, following your dreams while understanding who you are, running towards love and finding yourself.
"I'm for you like Fubu. You special like New New. Let's just try something new."
Her use of nostalgia makes this project timeless, yet youthful. Down to the way here braces make her words sound, every bit of this album is art. We all remember what teenage love felt like and sometimes wish it could all be that simple and passionate again.
And also who didn't want a love like Rashad and New New? Songs like FUBU make us feel just that.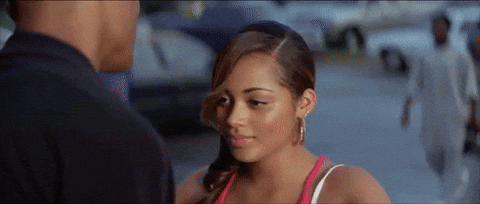 But then when you know Ambré's story, songs like "Eternal Sunshine," carry a lot of weight. She encourages you to pursue every dream that people said that you couldn't. Ambré is a self-taught musician who learned to play instruments, sing, write, produce, and draw all while growing up in foster care. "I gotta die for my dreams." It really shows you that God gives you gifts for a reason. The notion of fear is a non-factor because the high that you get from being bold enough to follow your dreams is worth it. With features from some of our favs, G-Eazy and BJ The Chicago Kid, we definitely feel encouraged and able to conquer anything.
Then there are songs like Brand Practice and Light Signal which really takes you to a different place. These songs feel like they came from the same place as The Isley Brother's Summer Breeze and At Your Best; which is funny because Aaliyah's remake played in the iconic love scene between Rashad and New New from ATL.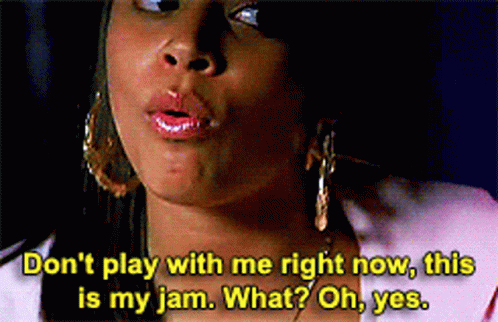 There's just something about that pure love and music that perfectly captures it. Light Signal reminds you of the long drives that you take with your lover; someone you'd risk it all for simply because you've never felt a love like it before. Her voice reminds us, that no matter how old we get, love never gets old. It's a type of rush that makes your heart race….speed. Or In "Band Practice" we see how sweet the feelings and touch of someone that you love makes you feel.
"I got love for me too and I know it's just us two. And the trumpets sing sweet lullabies ooh Symphonies in blue, remind me of you. And the road is running out and that's fine. Yeah I want you."
But one thing that its truly admirable is Ambré's transparency about who she is. She doesn't shy away from her sexuality which reminds us of another New Orleans R&B trailblazer, Frank Ocean. From her personal style to her voice, she is such an individual to be embraced.
"One man's flaw is another man's power…is another girl's new beginning."
There's just so much to be said about this project. It's truly a listen that you'll keep on repeat for days and even include in playlists. Check it out below and on all streaming platforms! Follow Ambré here on Instagram for more updates. And while you're at it, follow Universal Music Group's 1824, a first-of-its-kind network of young creatives focused on content and the connection of artists directly to fans, for updates.
Founder of Naveszn.com - I'm a FL native, a Howard and Columbia grad and a creator of many things. As a polymath, I do so much. I care about so many things. Naveszn.com was the perfect tool to utilize my gifts and my love for highlighting the talents and stories of black people and culture.