Alana is one of those people that you see and you know right away that there is something special about her. No, it's not just the long colorful braids but the energy. Her talent, beauty and lack of shyness is something to be marveled at. She gives off "Real Sunflower Energy"….bright, beautiful and golden.

Maybe that's why she refers to herself as "The Girl in the Gold Dress." We were both in the class of 2017 at Howard University. It's like those HU17 kids all had something special about them.  I'm glad to see that she is living out the dream that many wish to be living. Let's hop into this beautiful soul! Meet Alana Etcetera….

1. Who is Alana Linsey aka TheGirlInTheGoldDress? (Where you're from, your childhood, Howard Experience, and whatever else you want people to know about who you are in general)
~ I released my last single under the name "Alana Etc." really to express that there is always more, everything is nuanced and layered and I'd like to honor all of those things in myself and in reflecting my environment through art. ~ I grew up in Pomona California in the burbs, born to two artsy parents and an artsy brother who completely encouraged and engaged my creativity and my voice since… birth. I went from that environment to the only school I applied to, HU, majoring in Jazz Studies. At The Illustrious Howard University, I learned self, I gained family, and I (fake) learned how to adult;I then dropped out because… bills, and because I believed I had gotten what I came for, Howard showed me my worth, so I moved back to LA and started singing wherever I could.
2. Zodiac Sign or do you believe in them?
~ARIES GAAAANGG, even though I'm definitely about to be on a Solace Retreat(Qtine) for my birthday this year, IT'S OKAY IT'S FINE. lol and Yes I believe in them. I'd like to join the ranks of my fellow Aries entertainment Icons: Chaka Khan, Aretha Franklin, Diana Ross, Mariah Carey, Elton John, Selena, and… etc. lol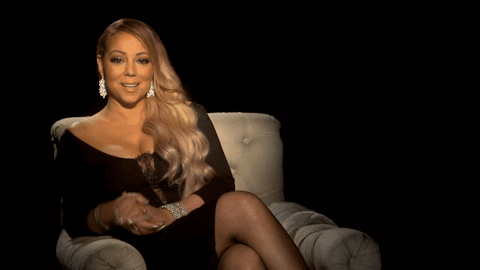 3. What made you get into music? I know your parents are apart of the industry after seeing small snippets from Instagram. How did they have an influence on your career?
~Yes ! Both of my parents do music for a living which introduced me to music and the music industry very young. My mom is a singer and my dad's a pianist/keyboardist. They've both always encouraged creative expression and entertainment in the house; any show that they would have, they always made space for me to get up there and dance or sing the Barney theme song. They made sure I was well acquainted with the stage. I've learned so much from just watching them and going to shows and rehearsals with them, and growing up I thought that's what everyone's parents did.
4. What have your 20 somethings been like with figuring out this thing called life?
~ Giiiirrrlaaaa, my 20's have been the most amazingly trash years of my life. The greater my success, the more challenging my turmoil. It's this eternal balancing act I think we all encounter in our twenties and play until the end of time, learning to balance, learning the ways to keep our lives afloat. But up until our twenties our weight is being held by others, the weight shifts to our own shoulders in our twenties and it is grueling… but growing. This is exactly the conversation that inspired my first single "Balance Beam" (plug). lol
5. If you had to watch 1 movie or show and eat one thing for the rest of your life what would they be and why?
~ Movie: Step Brothers; it just never gets unfunny to me lol. Show: The Chappelle Show; it has an intellectual and satirical base with an unlimited supply of foolishness and it is everything I ever needed, and I just love black people… so much.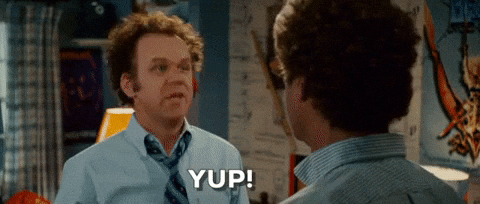 6. I know your signature look is having colorful braids. What has been your Favorite color braids to have and why?
~ First of all thank you for even paying attention to me and seeing me and my art, I really respect your platform and your art as well so it means a lot that you took your artsy ass time and spent some of it on me. I'm honored.
~ My homegirl Dejae braided me up the first time with half of my head blue and half of my head green to emulate mother earth(earth and seas, tides and leaves) and after that I started braiding it myself as a protective style so I could try to become Rapunzel.  The branding was just a byproduct of black girl magic; people started to spot me easier on stage and on tv and things like that but I really was just trying to protect my tresses while making it interesting.
7. Do you have any distinct memories of somebody influential giving you any words of encouragement that pushed you to go hard in music? If so what were they and how did they push you?
~ Not so many words, more actions.  For my 10th birthday (The) Chaka Khan gave me a karaoke machine and came to my party and sang on it with me. An Icon and a legend(and my Aries Aunty) gave me a vote of confidence by pouring into me with her time and love and validated my gift.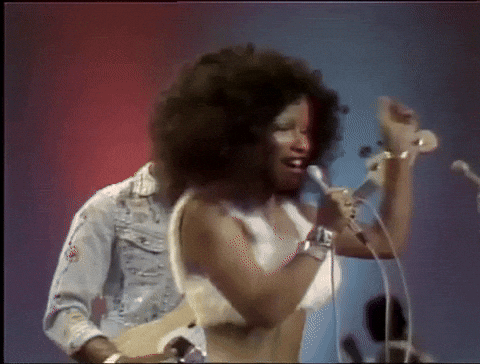 8. Do you think Baby Alana is proud? Would you say that your dreams are becoming a reality?
~Oooo girl I'm about to cry, these questions are good. Baby Alana is extremely proud of big Alana's willingness to stay the course.The entertainment industry is a perpetual walk of faith. Before I quit school I had switched my major to sociology as a precautionary measure. Instead of spending my time making sure I'd be fine if my dream didn't work, Baby Alana nudged me to leap and trust myself. I think she's proud I listened to her, and I make a conscious effort to honor her and check in with her often.
Every time I go to work, even as a supporting vocalist, my dreams are being realized. Just to be in the presence of the things I love most, music, art, and excellence, is my dream I'd like to keep living for the rest of my life.
9. We hear stories all the time about how it may be harder for black women to get ahead in the industry and even things such as colorism. Have you experienced any of that? Or maybe opportunities that were presented to you that seemed good but could possibly make you give up your authentic self? How did you cope? (You don't have to get too specific into the moment but very briefly describe how you dealt with remaining true to you)
~ I think that black girls are "in" right now so I've never been asked to tame my afro or take out my braids, it's more common that the people on set want to touch my hair or ask questions about it. Maybe I stand to benefit from a form of colorism so I may not be as privy to it in all the cases it occurs. The most apparent imbalance I encounter is that there are not enough of us (black folx) in varying areas of the production space, ie. no black directors, no black makeup artists or hairstylist, leaving the black "talent" on set to fend for ourselves or in inexperienced hands. It's important for us to occupy all spaces in the creative process so that we tell our own stories and see ourselves the way we see ourselves in the world.
10. You are apart of Kanye's Sunday Service Choir. How did this happen? What are the biggest differences between singing at your church at home and singing for Kanye and the Sunday Service? And lastly, What are some of the most special moments that you've experienced being apart of it?
~ I actually never sang in a church choir before the Sunday Service Collective( I was an industry kid auditioning and doing plays and dance intensive programs), but I did go to church and Sunday Service is unlike anything I've ever experienced. The most special moment for me was definitely doing Sunday Service on the yard at The Mecca (HU) DURING HOMECOMING.
I cried the whole time in gratitude and in awe of how far God brought me. When I left Howard I had no idea where my gift would take me and I truly couldn't believe it brought me back to the place that helped build me. I was just grateful and celebrating for growth and for all the amazing things in store that I was yet and still unaware of.
11. What I think is awesome is that, Kanye has brought the Gospel to another audience that may not have otherwise listened. How big of an influence would you say that Sunday Service's message and voices has been to the masses?
I'm not sure for how long, but for some time, Kanye's album "Jesus Is King' and the Sunday Service album, "Jesus Is Born" were number one and two on the charts; people are listening who've never listened to Gospel music before are being exposed and moved. People from all over the world tune in to watch Sunday Service live weekly and it is absolutely reaching and changing lives all over the world.
12. You've also toured with Willow Smith at large festivals like Camp Flog Gnaw. What was that like and what is the biggest thing you've learned with touring and working with different artists?
~Camp Flog Gnaw is amazing; I'm so excited for Tyler The Creator and I's path to collide. Willow is a beautiful, ethereal, intelligent, alien angel and it was so inspiring sharing the stage with her and watching her kick butt every other night for two months. It was an all women band(because she's amazing) and it was nothing but love and respect the entire tour and I gained a sisterhood of amazing musicians and people.
~ When I'm working and learning with different artists, I'm looking for lessons to apply to my own artistry/life. One of the things I see in a lot of the artists I've gotten the opportunity to work with is that they trust themselves at least enough to see the idea through. They see the vision when others see a blank canvas and they keep painting until the picture is clear. I will get there soon and I'm sure by then I'll have a new answer lol.
13. Your confidence with performing and using your voice is so admirable. For newcomers who'd like to perform for large audiences. What is something that you do to get over nerves and maybe even messing up?
~ It's a lot of inner work; the first thing is knowing that what you have to offer to the world is a contribution of value. All of the cracked notes all of the nerves all of the humanity you possess is welcome. Humans are imperfect and being that in public and on stage is not only okay, it's welcome. People love to see a reflection of themselves, love to feel seen in all of their flaws. For me the nerves never go away, but every time you feel the nerves and you hear the voice that tells you "you can't", and do it anyway, the voice gets quieter and less certain. The butterflies turn from anxiety to anticipation, you have to practice making the voice speak life over you. The feelings stay but you learn more and more that fear is a liar.
14. When are we getting a solo project? Because Balance Beam is my fav. We need more.
~ Ohmygaahhh thank youuu! As I'm sure you know( I hear you singing girl!) art is so weird. I have had solo projects ready and ready again and aborted the mission because by the time I was ready to release, I was in a different "space" and didn't want to put out anything from the perspective of someone I no longer was. Part of me knows that's an excuse and/or fear making me indecisive, but I'm working on it. I want to be comfortable with sharing things I don't find perfect, I think it will free me. So I guess the answer is soon. lol
15. Favorite Dessert
~ well I've been vegan for about 4 years now so what really gets me going is a Granny Smith apple smothered in almond butter. My loooorddd. And I guess delicious Vegan Ice Cream but it's hard to come by.
16. Any advice for women who want to follow their dreams in a world that doesn't want to see us win?
~ Get educated on whatever world you'd like to enter! Remember that you belong in every room you enter! Ask questions! Be honest with yourself about the things you don't know and seek the answers. And most importantly trust yourself, you have everything you need and you need less than you think. Once you step out on faith the path has no choice but to appear before you. If you can see it, it already exists. And keep going!
If you want to keep up with Alana please follow her Instagram here and her Soundcloud here. 
YOU WON'T BE DISAPPOINTED!