While sitting and working at home, I find myself spending money that I should or shouldn'tbe spending. (We'll get into the $465 I spent on food in July in my next article on budgeting. Yes, I'm embarrassed but you live and you learn right?)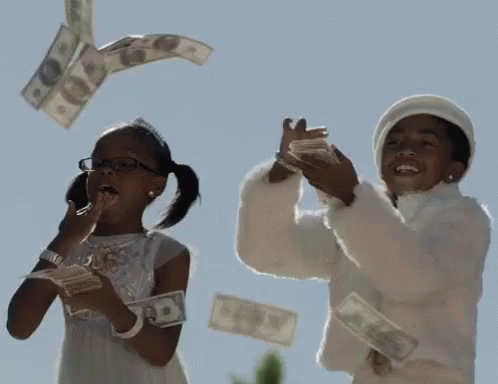 Anyways, I'm not sure about you but I've also been able to learn about and purchase from Black Women and Black businesses more than ever. I can say it with my whole chest that they've been the most gratifying buys that I've made this year. During this time of self reflection and spiritual advancement, not only have I been investing in my own spirit and business but I've been able to see some of the basic things that I've been missing in my life; And which Black women can I go to fill these needs. I found my self looking for a new skin routine, more graphic tees, essential clothing pieces, and books for self improvement and entertainment.
And Boom Just like that…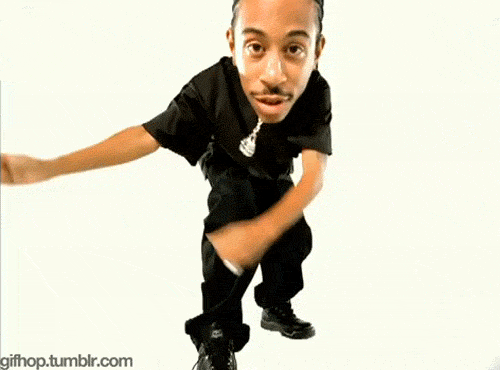 God led me to these four businesses owned by Black Women for all of my needs!
For Skin Care, I wanted to expand outside of my Shea butter and Black soap. If you'd ask me about my careless skin routine at my big age, I'd be embarrassed to let you know that I used to put on pants and not lotion because you couldn't see the ash. But Hey…
This brand was founded by Emilia Ramos, a Baltimore – raised Howard Grad with a huge care for self love. Her products are "Handcrafted Plant Based Skincare. Made with Intention" with a motto that says "Love your body. Love yourself."
Loving my body hasn't always been a thing of mine especially when it comes to skin care. I bought five products which are listed below. Everyday they make me feel good and smell good. I feel…like a real grown lady. My favorite product is the HYDRATE. Rose Hydrating Oil. The smell of this oil is so subtle yet soothing that you might even use it as a body moisturizer. I 1000% suggest purchasing from Agrestal Beauty. These products also look AMAZING on display in your bathroom. They've also been featured in major publications including The Zoe Report and Vogue Magazine.
Here are the products that I purchased below and the link to purchase here.





As a black woman who makes graphic tees, I know the thought and angst that goes into crafting the perfect design for a shirt. You want something that will resonate with your customer for years to come. Something that will continuously inspire them. Jasmine Karima's Good Society Brand is just that. The worship singer, stylist and creative director has set the tone with her new "Keys to the Kingdom" shirt which features art from the amazing Nick Davis!
The Good Society Brand description states:
"Aesthetics that preach the Good News. We wear the Gospel. We choose the gospel. We are the light. We wear the light. We are the kingdom. We wear the kingdom. We are Good Society Brand."
In these last days, we need to be bold about what it will take to have ever lasting life with Jesus. I can't wait for my shirt to come in. Thank you for being like Paul with your boldness about preaching the Good News, Miss Karima! Below are some items featured on the site.


If you know me, which most of you don't; I love wearing black and white cropped shirts, cropped tank tops and bralettes. They're essential pieces to my wardrobe and life that I cannot function without. I often hold on to certain pieces too long like my black bralette that I've been wearing since my freshman year at Howard. While "she" doesn't fasten all the way anymore I still can't give her up but I needed to invest in a new bralette.
Del Luvra New York was founded by Francess Metzger who I recently featured on Naveszn Official.
Not only was it amazing to hear her story but I realized that her work and designs are going to be a major part of my wardrobe. Her black Kenza Bralette is something that I did not have to think twice about. Not only is it made from sustainable fabric but it's hand made with love. Knowing that she takes her time to create these pieces makes them that much more special to me. Check out them out and don't leave without buying at least one piece.



Again, for those who know me and those getting to know me, I absolutely love reading self help books. My favorite book is the Bible, of course.
But this book by my "self proclaimed" homegirl, Sarah Jakes Roberts is just what I needed.
This woman is everything that a young black woman in her mid 20s and up could relate to. I purchased her book "Don't Settle For Safe." She had me when she talked about never wanting to admit being wrong and so many other amazing gems that I had to jot down in my journal. If you don't know who she is, she is the daughter of one of the lead Pastors of the Potter's House and the daughter of T.D. Jakes. She is truly dynamic.
Please when you get a chance, watch some of her sermons. Your life will be changed.
Lastly, of course I had to mention the talented, amazing Lady London and her novel "Truth."
My book recently came in the mail and I cannot wait to read. I'm always worried about work and self improvement but I wanted a read that was for entertainment and this was my first choice. I can't wait to crack it open.
Not only is she an amazing rapper but also an author. We Stan a multitalented business woman. She is a New York and New Jersey raised native and Howard & USC graduate. Often times in life we are given options of what we can pursue and what we cannot…or maybe not any options at all. Not only is she an author, a rapper but also soon to be in Medical School. Again, dynamic is what we will call her. Also check out our interview from last year; till a great read.
Invest in these black women. Buy something. You're probably overusing Uber Eats like me, so take what you were going to spend on that meal that you don't need and buy something from these amazing Black women. Shoot, while we're here…check out my shop section.
Love yall and Happy Saturday!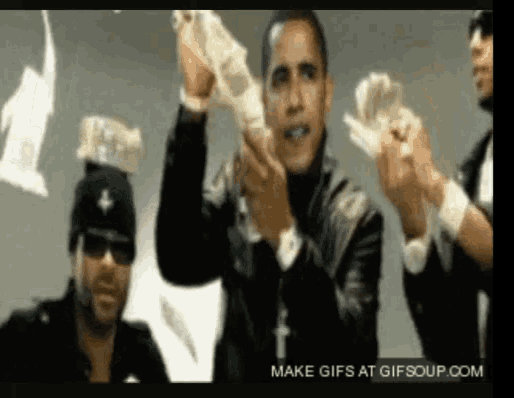 Author: Nave Sizon
Founder of Naveszn.com - I'm a Child of God simply trying to show people the love of God in many ways. I want people to see that God cannot be boxed in and that He is so multifaceted. Jesus is my Savior and I will continue to make his name famous in the earth.