At this point I feel like most of my articles will start out with "Since you're in the house all day now…" or "I know Auntie Rona is kicking our country's butt"…
But we gone be alright!
Now into the Nitty Gritty! Our Nation's Ivy League institutions are providing the public with over 450+ free online courses to join. The subject areas range from:
Here's how it works
So if you ever wanted to take a course at Harvard, Yale, Columbia and the other Ivy League Universities; this is your chance to do so. Educational platform, Classcentral.com provides the links to all courses which are found on EdX and Coursera. These platforms were started by professionals at MIT, Harvard and Stanford. They compile courses from a plethora of subject areas. I love this because it allows the general public to step into a classroom whenever we'd like to learn course material at the click of a mouse. It also helps people who are looking to enhance their resume for prospective jobs or added credentials to the employees of their companies. It's a win – win because any and everybody can sign up. Do you need a transcript? Nope. A GRE? Not at all. Free learning is good learning! While these courses do not lead up to a degree because you'd have to be formally enrolled into an institution, it's still an amazing resource to gain knowledge. Coursera, EdX and ClassCentral do provide help with the information and resources you need to possibly pursue an online degree program if that's what you're looking for.
Don't be afraid when you see the following message pop up:
You have the option to purchase the course to receive a verified certificate or to audit it for free without receiving a certificate. The certificate fees range from around $49 up to $149.
YOU DON'T HAVE TO PURCHASE THE CERTIFICATE IN ORDER TO RECEIVE AND PARTICIPATE IN THE COURSE!
Sidenote: Free education is the best! I attended Columbia for my Master's in Strategic Communication on a fellowship. I went from 2017 – 2018 a part of the Inaugural class of Columbia University's HBCU Fellowship Program!
But on serious tip, let's take this time to learn. I'm planning on getting my best friends, boyfriend and family to join me. I actually just enrolled into a course called Entrepreneurship 1: Developing the Opportunity taught by professors at UPenn which is a part of Wharton's Entrepreneurship Specialization. And no, I'm not purchasing the certificate even though I'd love to. I'll just audit it for now. It's a four week course that I may knock out sooner than that. Either way, I'm excited to learn and challenge myself.
Also use my discount for Coursera if you want to purchase a certificate: http://fbuy.me/v/evanlawson for 50% of a course!
Let's learn together! Comment below or on Instagram, & subscribe o if you're going to enroll in a class or if you enjoyed this article!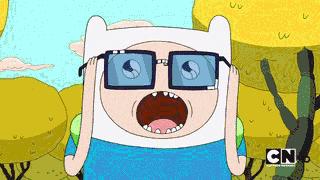 Author: Nave Sizon
Founder of Naveszn.com - I'm a Child of God simply trying to show people the love of God in many ways. I want people to see that God cannot be boxed in and that He is so multifaceted. Jesus is my Savior and I will continue to make his name famous in the earth.