Francess Metzger, the founder of DEL LUVRA New York, has not only set the tone with her beautifully picked natural toned garments; But she has set the tone of what it means to persevere during the times of Covid-19 and the continued political unrest and killings of Black Lives in this country. Her step in launching her brand was nothing but faith based action. She's committed to her vision even when the future looks uncertain. Her unique designs are perfect for the everyday woman looking to be high fashion while also affordable and realistic. Let's hop into her story and the ins and out of Del Luvra.
Who are you and what's your journey through fashion been like?
I'm Francess Metzger, I'm 23 and I graduated from the Fashion Institute of Technology in 2018.
I was working in the industry so I interned with brands like Laquan Smith, Urban Gen, Donna Karen and then I went into more like the less high fashion. I said "Let me try something different." I worked for Express and freelanced and interned at Tommy Hilfiger. I did accessories and stuff like that. So that was fun. Now, I'm at a small licensing company working with different brands like Kenneth Cole and Nautica. I wanted to do my own thing. So I was like "You know what? I gotta do my own thing. I've always wanted to do my own thing. It's that time." I started something small in college. It's like getting my feet wet. After graduation, I started Del Luvra, and I've just been going at it little by little. And then quarantine hit. I had all of the designs ready and the fabric. I was like "Cool, it's time to get it done." Basically I just buckled down, got the full collection done in these three months. I got furloughed from my job. So it was time to get my own baby popping. I was able to finish up the whole Part One Collection. Now I'm here. I'm very excited about that. That's me in a nutshell and my little career so far.
What was it like working under a Black designers like Laquan Smith that's made it in the industry?
It's definitely an amazing experience. It's nothing like I've ever done before. It was amazing to see a black team. They work with so many black and people of color, who they put their clothes on. The things I was able to do; The people that I was able to meet. It was mostly people of color working in the industry. It was such a breath of fresh air because even going to FIT, there's not many of us. There's not many black people there. So I was able to really be a part of a team that understood me. I understood their vision and I was able to help design. I was able to help put clothes on celebrities.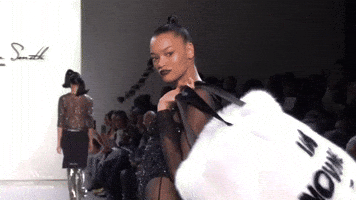 I have not experienced anything like that sense, I'm not gonna lie. The industry has not been the same since then. He 's hungry and someone who's going for it. The whole team was behind him. That was awesome…something different. Something I'd hope to see again with myself.
You studied at FIT. You mentioned there not being many black people there. Taking in these experiences of working in the industry and working in fashion, how've you seen that you fit in as a black woman and designer?
Honestly, I don't think I fit in. I don't think there's a set place for us yet. We're still building that. Most of us are doing it on our own. So I really haven't seen that many in corporate space because a lot of us are doing it on our own. Like at school, there isn't much representation too…it's different. It's definitely about trying to find my own path. Even the friends that I do have that are black in the industry; we're just kind of figuring it out right now. When you're in these predominantly white spaces, of course you want your voice heard. At the same time, unfortunately you're trying to tip toe and make sure that your skill….and that you're not that crazy black girl. It's just so many stereotypes that come along with it. Especially right now with the whole revolution happening, I'm definitely more vocal. I'm definitely making sure my voice is heard. Being in the fashion industry, there are so many things coming out like the Black In Fashion Council. I'm excited to see where we can grow and how we're going to keep growing and surpassing all of the limitations on us.
How did you come up with the concept and aesthetic of your brand? What is Del Luvra?
It's womenswear. It's a contemporary brand. I definitely started to build and groom my aesthetic during college. As a designer, I just gravitate towards some things and different cuts. You just kind of start to know what you like over other things. Honestly, I built this and my aesthetic from college and off of my senior collection and really just honing in on what I liked.


I like minimal, unique pieces. "It's a nice box cut jacket but it has a seam detail. A pocket detail…something that's going to pop. But something that's unique. Something that looks different. That's where I started to grow. I'm not that crazy designer who does these wild styled things. I'm not going to make myself that, because that seems cool. I'm going to be true to what I like and what I do. I like minimal. It's still sexy. It's nice and form fitting to the body. It is that nice, well made contemporary womenswear.
You do all of this yourself?
Yes. I design everything. I make everything. The patterns. I sew everything. That's definitely where it comes to the contemporary price point. I source all of the fabric. I definitely try to go the more sustainable route with deadstock fabrics and stuff like that. It all encompasses that. I pride myself on that. Hopefully, I grow to the point where I don't make them anymore. But right now, I love making somebody something and getting it to them. They love it and that makes me happy.
And what's your price point?
I have an accessory bag. So that's going to be around $46. Then with the second launch, I'd be doing jackets and that can go up to like $210 for a jacket. I wouldn't say it's crazily priced. For me with, what I do and how I use it….
So Quality…
I strive for that over everything.
Do you make your pieces with the timeless aspect in mind?
I don't like for things to have a date on them. I don't like to look at other things when I'm designing. I like to focus on what I'm creating at the moment. I like to make sure what I'm creating, people can wear it. I like timeless. Yeah, we'll go with timeless. Because I like to make sure when you are putting on a piece of clothing that I make, you don't have to feel like "Oh I could only wear this when I'm going to the club." You can wear it when you want to put a skirt with that. Put a pant with that. I want to make it to where you can be versatile and make it your own. That's always the goal.
You are a black owned brand. What's your nationality if you don't mind me asking?
I am a first generation Cierra Leoneon. My parents are from West Africa. We grew up here. I'm from Texas originally but then we moved to Jersey with my mom. She was a strong black woman raising me. I think that shaped who I am as a person and designer.


In what ways in specific did that shape you?
My mom being such a strong influence on me in my life and who I am. She's from Cierra Leon. She came here with nothing and so seeing her be able to build this life for me, for my sisters and just going forth; and on top of that she knew that I loved to design. So in 8th grade she decided, "We're going to put you in sewing and painting classes." So for a really long time it's just been her backing me; my sister backing me. I like one- shoulder tops because it shows women's shoulders and that's strong for me. I like things that are a little bit tighter and form fitting because it shows off women's bodies. That makes you sexy regardless. Little influences affect how I design and how I move.
I love how you mentioned the shoulder showing the strength of the black woman.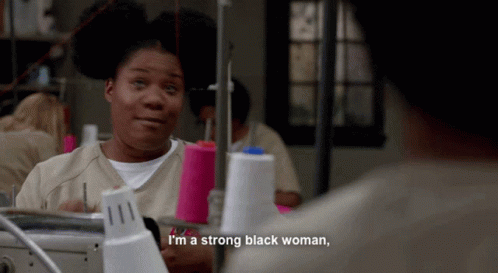 During this time a lot of brands are using their platforms that have given back to organizations that directly help Black people. Will DEL LUVRA being participating in giving back?
Right now, for my brand no. But personally, yes. I've been able to start something with my friends called Black By Design. We are really working to build up a community of black designers and working with different people and organizations. We are hoping to get it up and running by next year. Also, donating on my own and making sure that I know what's going on. But as a black woman in the industry, I'm making sure that I'm doing my part.
As a Christian woman and designer, have there been any obstacles that you've had to face That forced you to only solely rely on your faith?
Yes, yes, of course, yes. In general, it's been a tough two months for everybody. Even wanting to get this started at a time like this, in a recession, when black people are being killed…it's so much going on. I really had to allow my faith to push me in this direction. I didn't know where I wanted to go. I was on furlough. But I really relied on my faith and was like "You know what, I need to pray on it." My mom told me "Pray on, pray on it, and pray on it. God is going to guide you. This is what he wants you to do right now." I needed it more than ever in a sense. I'd lost my way; graduating from college and not being in the house anymore. I wasn't getting that spiritual aspect of being with my mom and us praying together. I think that just even taking that step to act right now and really having time to breath and seeing what do you need in your life right now. What's going to keep you going and keep you in a space where you can be positive. Even right now, this is is faith based action. That's what I'm calling it. Right now recently it's definitely been God in my corner with everything that I'm doing.
For more, check out DEL LUVRA for free shipping from 7/10 – 7/17 and sign up for the newsletter to receive updates. In the mean and between time, get your shop on! I promise these are pieces that you'd wear everyday or the special lady in your life would integrate as a favorite piece of her wardrobe.
Author: Nave Sizon
Founder of Naveszn.com - I'm a Child of God simply trying to show people the love of God in many ways. I want people to see that God cannot be boxed in and that He is so multifaceted. Jesus is my Savior and I will continue to make his name famous in the earth.